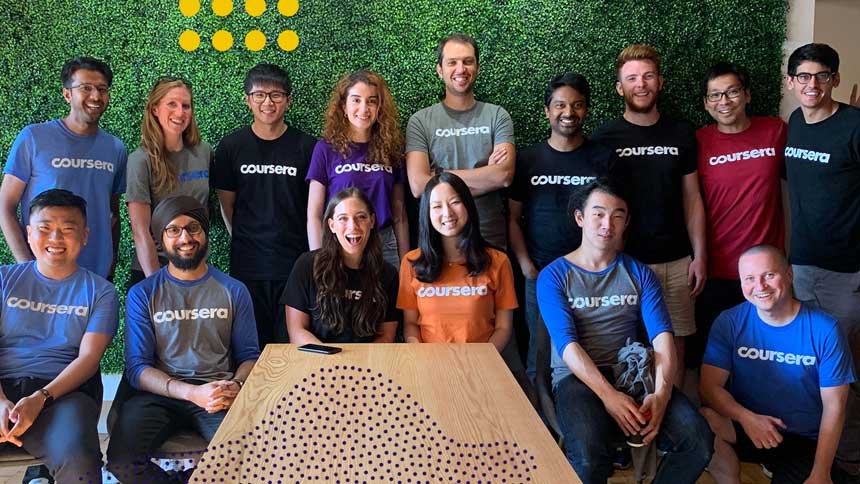 IBL News | New York
Coursera's S-1 IPO filing, a 240 pages document that contains a trove of unknown data continues to be analyzed inside the higher ed community.
Dhawal Shah, founder and CEO at Class Central and one of the most influential writers in the higher ed industry, said: "So to me, this S-1 feels like the series finale of a TV show I've been following for ages: all the plots and subplots have been resolved. I finally get to discover whether my theories and speculations over the years were correct."
Joshua Kim, educator and columnist at Inside Higher Ed, wrote that the SEC filing of Coursera is "all about risk communication". "The worry, I think, is that publicly exposing our institutional risk factors would be too risky. Talking about how things could go wrong for our school could end up being a self-fulfilling prophecy."
One of the most remarkable points is the fact that the company is still unprofitable (with a net loss of $67 million, up 46% from the previous year's $46.7 million) despite the pandemic's general lift to its business and customer base and its gigantic fundraising.
This questions whether the company's freemium model used to get a large top-of-funnel pool of free users has been worth it.
A big question is if the company is too dependent on universities (4,000 of them) as a revenue generator at a moment when institutions are discovering that they can attract an equal number of leads and can use similar technology [the Open edX platform is open-source].
The enterprise business side — which encompasses Coursera for Campus — has been an easy business, with significant growth in recent years, from $48.3 million in 2019 to $70.8 million in 2020, and with 387 paid enterprise customers. The conclusion is that there is much potential for future growth.
In the IPO filing, Coursera recognizes that its business model operations are volatile and unpredictable.
"Our recent, rapid growth may not be indicative of our future growth and we expect our revenue growth rate to decline compared to prior years. (…) "We have incurred significant net losses since inception, and anticipate that we will continue to incur losses for the foreseeable future."
"We may need to change the contract terms, including our pricing model, for the course content and credentialing programs offered on our platform, which in turn would impact our operating results."
Beyond this, the risks associated with Coursera, as a Delaware public benefit corporation, are significant, as Joshua Kim reflects in his column.