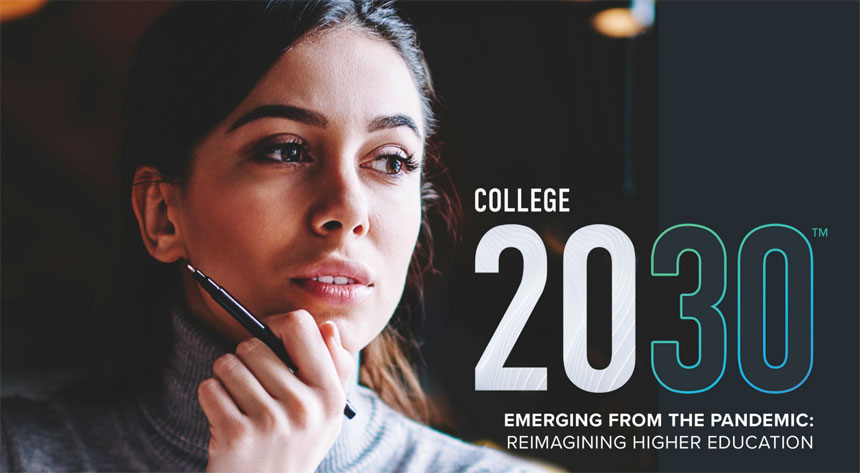 IBL News | New York
Nearly half of students prefer a hybrid class format, while 54% of faculty favor a fully in-person environment. This poses a challenge for institutions to align the two groups' differing preferences.
This is the main conclusion of Barnes & Noble College Insights' annual College 2030 research report, which highlights the idea that students and institutions are now on the path to preparing for a post-pandemic future.
"The world has adapted and developed solutions to conquer COVID-19, and higher education must do the same, revising offerings and solutions to best accommodate emerging student needs," says the report.
The report suggests that enhancing the value of higher education can be achieved by offering more tangible career prep programs and developing soft skills.
"While students felt their courses are preparing them for years beyond college, they still want more career preparation support – such as building out the educational experience with soft skills development and tangible resources around networking, resumes, job searching, and mentorship."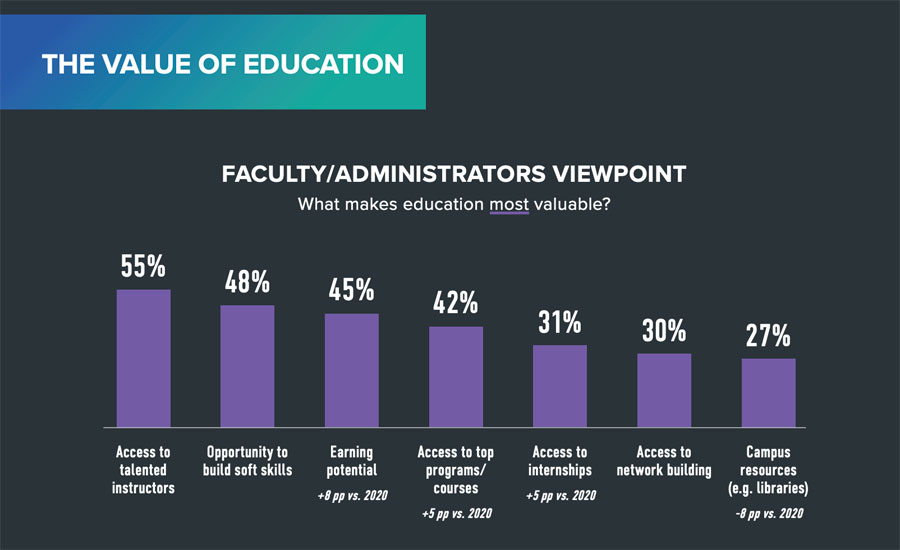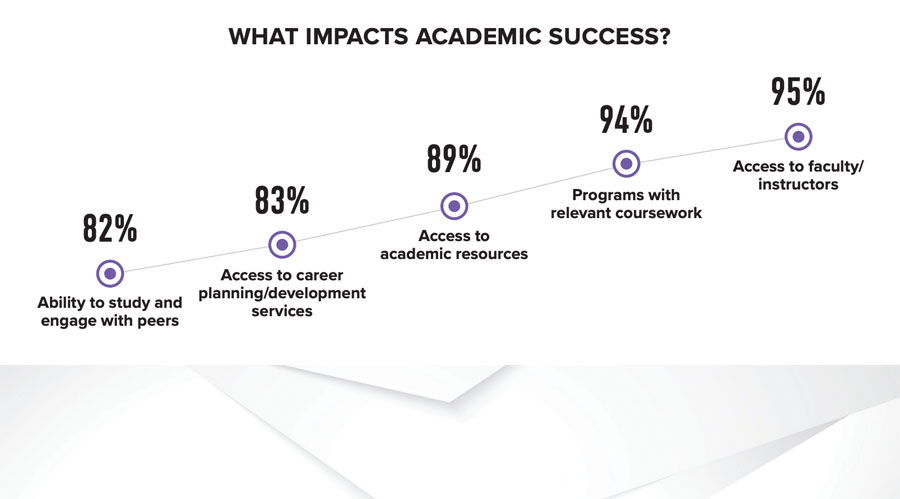 • PDF Download: Barnes & Noble College Insights' annual College 2030 Report