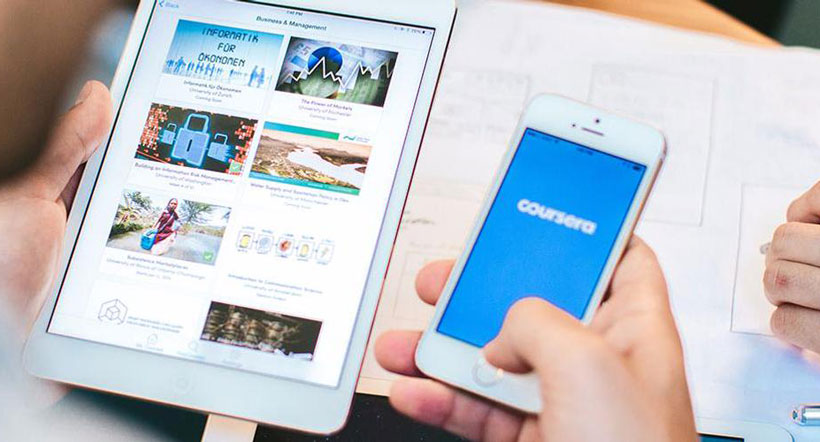 IBL News | New York
Coursera.org signed up this month a partnership with The New York State Department of Labor in order to provide unemployed and underemployed New Yorkers with free access to 4,000 courses, programs, and professional certificates in business and technology.
The announcement–made by Governor Andrew M. Cuomo on November 17th—focuses on training on high-growth and in-demand sectors like advanced manufacturing, technology, and health care, among others.
"The war against COVID-19 is one taking place on multiple fronts, and while we are doing everything we can to protect the health of New Yorkers, we must also take the steps necessary for building back a strong economy," Governor Cuomo said. "Whether it's taking a refresher course or learning a new skill, I encourage all New Yorkers in need to consider taking advantage of this free program."  
This is a range of classes offered on Coursera:
How to Manage a Remote Team
Business Writing
Introduction to Mechanical Engineering Design and ManufacturingMachine Learning
Motors and Motor Control Circuits
Generative Design for Additive Manufacturing
Learning How to Learn: Powerful mental tools to help you master tough subjects
Marketing in a Digital World
Supply Chain Operations
Influencing People
The Science of Well-Being
Data Science Specialization
Project Management
Successful Negotiation: Essential Strategies and Skills
Python for Everybody
Cybersecurity
Google IT Support Professional Certificate
The Business of Health Care Specialization
Epidemiology for Public Health Specialization
Medical Neuroscience
Financial Markets
Facebook Social Media Marketing
Entrepreneurship
Introduction to Game Development
The Art of Negotiation
AI for Everyone
Programming Foundations with JavaScript, HTML and CSS
Introduction to HTML5
Understanding User Needs
Use Mailchimp to Build an E-mail Marketing Campaign
Developing An Entrepreneurial Mindset: First Step Towards Success
Introduction to iOS App Development
Principles of Game Design

During the pandemic, Coursera has reached agreements with 330 government agencies across 70 countries and 30 US states and cities to provide training to impacted workers. Coursera says that since it launched its Workforce Recovery Initiative, more than 1 million workers have enrolled in over 7 million courses to gain critical skills.
We're honored to partner with @NYGovCuomo and the New York State Department of Labor to provide free retraining to unemployed workers across the state. #WorkforceDevelopment #CourseraForGovernment https://t.co/QQjhkBwsWa

— Coursera (@coursera) November 18, 2020