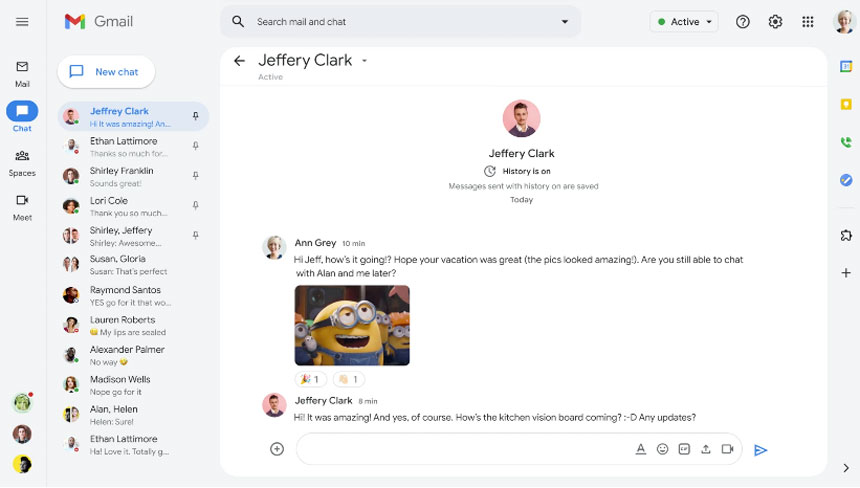 IBL News | New York
Google Hangouts — the text, video, and voice chat service app built into Gmail — shut down yesterday eliminating this web service. The iOS and Android apps died in July 2022.
People using Hangouts saw a prompt message asking them to move to Chat in Gmail or the Chat app, the company's Slack-style instant messaging app for business.
Hangouts had a slow death, with Google encouraging users to migrate over to Chat in 2021.
Most of the messages and contacts will be automatically transferred over, although not all the data. Google said that users should use Google Takeout to download and save a copy of their data. Users will have until January 2023 to keep their Hangouts data.
Chat provides additional features for group conversations as well as security and collaboration tools like Spaces and editing Docs, Slides, or Sheets side-by-side with other users. Chat users can also send GIFs and use @mentions to notify someone in the group.
Google says that Chat is a better way for users to connect with others. According to the company, the new integrated view in Gmail makes it easier to use Chat alongside Gmail inbox, Spaces, and Meet.