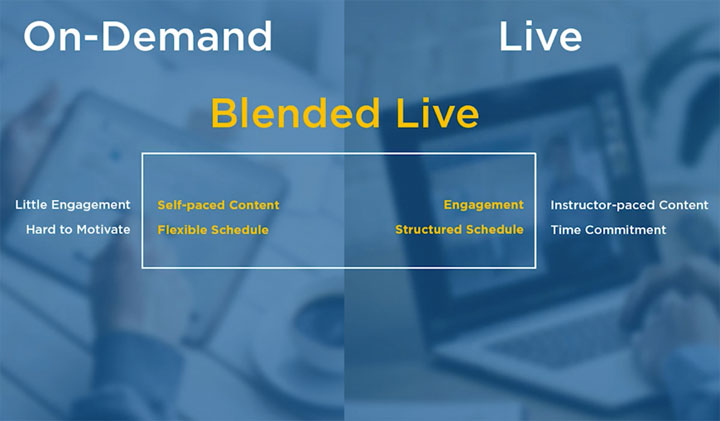 Global Knowledge will launch a flexible course delivery format called "Blended Live" at the end of October 2018. This will be a hybrid model which combines the flexibility of on-demand and self-paced online learning with the physical presence and expert direction of the instructor-led training format.
"We have created a learning experience that will resonate with many in the corporate world," explained Kevin Pawsey, Global CIO at Global Knowledge, on a blog post.
The first Blended Live courses will be amongst Global Knowledge's most popular subjects: Interconnecting Cisco Networking Devices, Cybersecurity Foundations, and Architecting Microsoft Azure Solutions.
Global Knowledge's online platform includes the Open edX codebase and has been developed in partnership with IBL Education.