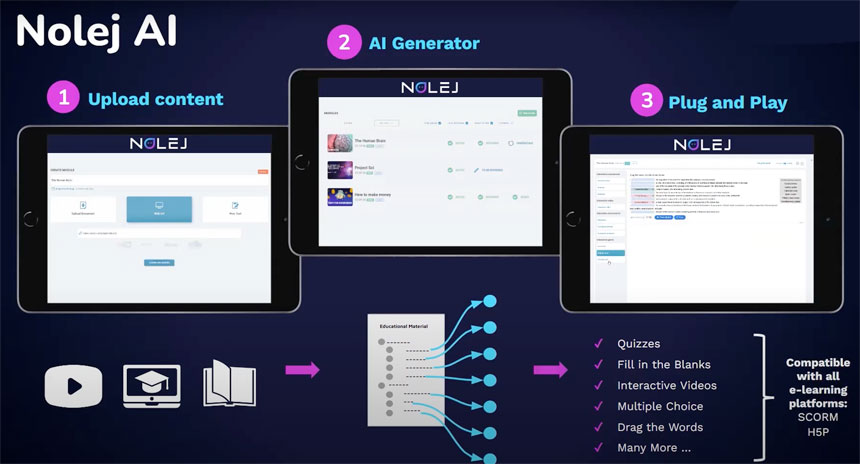 IBL News | New York
French generative AI startup NOLEJ has made its OpenAI-based instructional content generator available for educators as a free trial, with five packages.
The AI tool can turn video, audio, and text content into micro-learning interactive videos, quizzes, and flashcards. Users can download the package as SCORM or HTML5 code, or copy the associated embed code and paste it into most websites or LMSs.
The company reported successful testing of its GPT-3.5 version with 2,500 educators and announced a strategic collaboration with OpenAI.
"This collaboration aims to create new tools that will enhance the learning experience even further and open up new possibilities for educators," said Bodo Hoenen, CEO and co-founder of NOLEJ.
Other educational companies collaborating with OpenAI include Shutterstock, Duolingo, and Khan Academy.
Nolej AI was tested by Campus Technology's sister publication, The Journal, for its report.
.