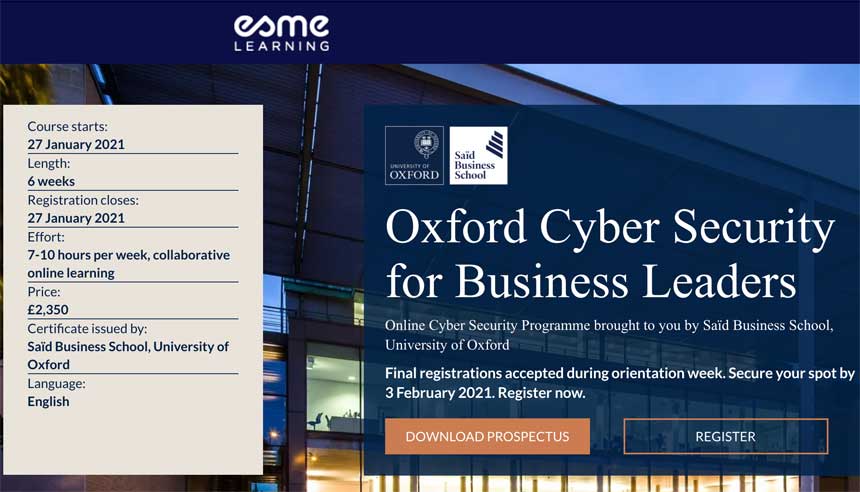 IBL News | New York
Esme Learning Solutions—a Boston, MA-based ed-tech company led by former edX and Pearson executive, Beth Porter, along with David Shrier—announced last week the close of a $7.5 million Series A financing round.
The funding—led by Adit Ventures—will help the company to further develop AI tools applied to its portfolio of executive-level courses, offered in conjunction with colleges and universities.
Currently, it has three 6-week courses with Oxford University, priced at £2,350: Fintech Programme, Cyber Security for Business Leaders, and Blockchain Strategy Programme.
Founded two years ago and with a staff over 20 people, the start-up plans to announce new classes with MIT's School of Architecture.
"Our vision is to create a truly effective online learning experience that rivals that of an in-person, face-to-face classroom," said the company. It creates live simulations and small group exercises that emulate work scenarios.
"We blend high-production-quality video, formative assessments, and interactive media with learning design principles that emphasize measurement and feedback, augmented by AI."