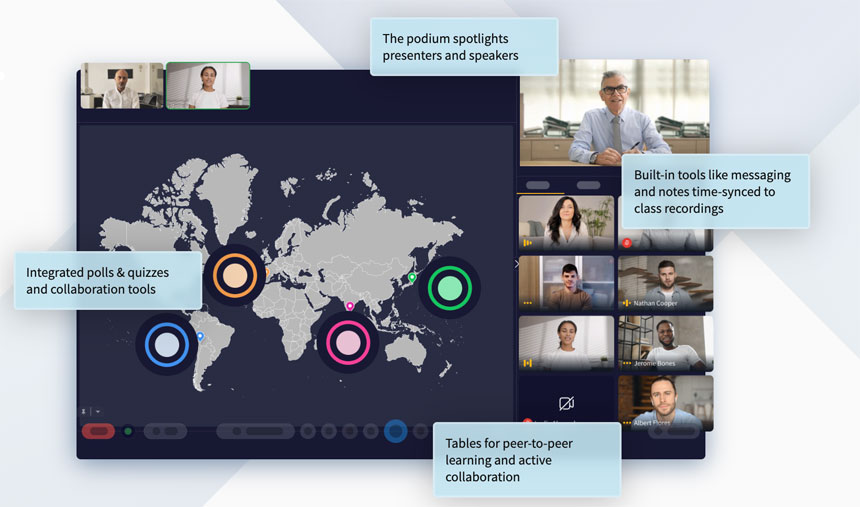 IBL News | New York
Engageli.com, a learning platform launched by Coursera's co-Founder Daphne Koller in 2020, along with two more founders, announced yesterday its expansion into the corporate learning and development market (L&D) beyond its existing higher education business. The firm said it expects to deploy its first corporate solution for a client in Q3 of 2022.
In 2022, the global L&D market size will reach $357 billion, with $165 billion in North America, being the average worldwide annual spend per employee of $1,300, according to data company Statista.
"The outpouring of requests from numerous corporations and L&D professionals showed us there is tremendous demand to support learning and development in a business setting, especially as more and more corporations are going fully remote," said Dan Avida, Co-Founder and CEO.
The Engageli platform was designed in 2020 to answer to Zoom's teaching limitation, attracting huge funding by investors — over $47 million.
The company describes its approach as a tool based on active learning principles that recreates a small-group, in-person learning experience, while promoting collaboration and discussion.
According to Engageli, these will be the key features on its L&D platform:
● Comprehensive platform supporting multiple native communication channels, synchronous, asynchronous, and hybrid learning for large classes of up to 700 learners
● Threaded Q&A, note-taking, chat functionalities, and the ability for learners to easily interact with their peers and facilitators during and after the session
● Ability to integrate interactive polls and quizzes (i.e., single choice, multiple-choice, text-based) directly into training materials to gauge employee comprehension and participation
● Persistent tracking of employee attendance, engagement, and participation within and across sessions with detailed analytics available to facilitators in a dashboard or through API for integration into existing systems
● Unique virtual classroom created for each training or onboarding session that is recorded with closed captioning for interactive and collaborative, asynchronous access via an Engageli Playback Room.
● Secure platform with single sign-on (SSO), secure provisioning of users through SAML 2.0, one-time passwords (OTP), and OAuth 2.0 to eliminate the need for multiple login credentials