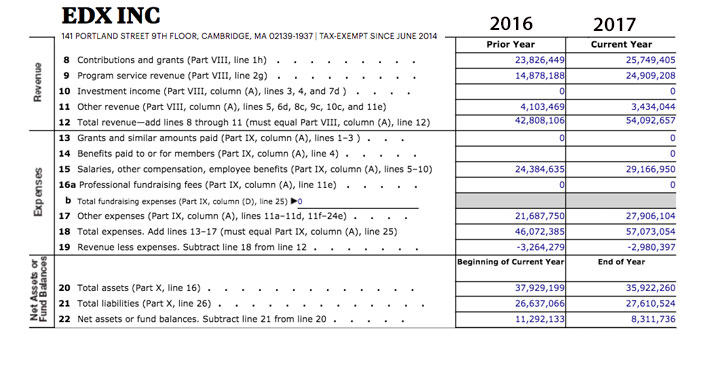 edX's recently implanted paywall continues to be controversial. This time, because of the compensation of some directors.
Elearning Inside news service took a look at edX's expenses, publicly available, and "wondered how necessary these measures may be", given that some officers and directors "went from a volunteer position to making six figures". "edX has also been spending more and more on their less-essential employees as well," writes the magazine.
In 2017, the total expenses at edX were $57,073,054, with a loss of $2,980,397, signaling an improvement from the prior year ($46,072,385 and $3,264,279, respectively). This data corresponds to edX's tax returns for the fiscal year ending June 2017.
In terms of salaries, six officers who belong to the Board of Directors but are not involved in the day-to-day operations at edX, made over $700,000 in salary, when in the previous year they hadn't received any compensation, according to data displayed by ProPublica.
Professor Lorena Barba, a well-known advocate of open education, criticized those salaries on her Twitter account: "I wonder if all the universities partnering with #edX and contributing content realize they are feeding $700k-salaries for MIT and Harvard Provosts and Vice-Presidents, who just sit on the Board".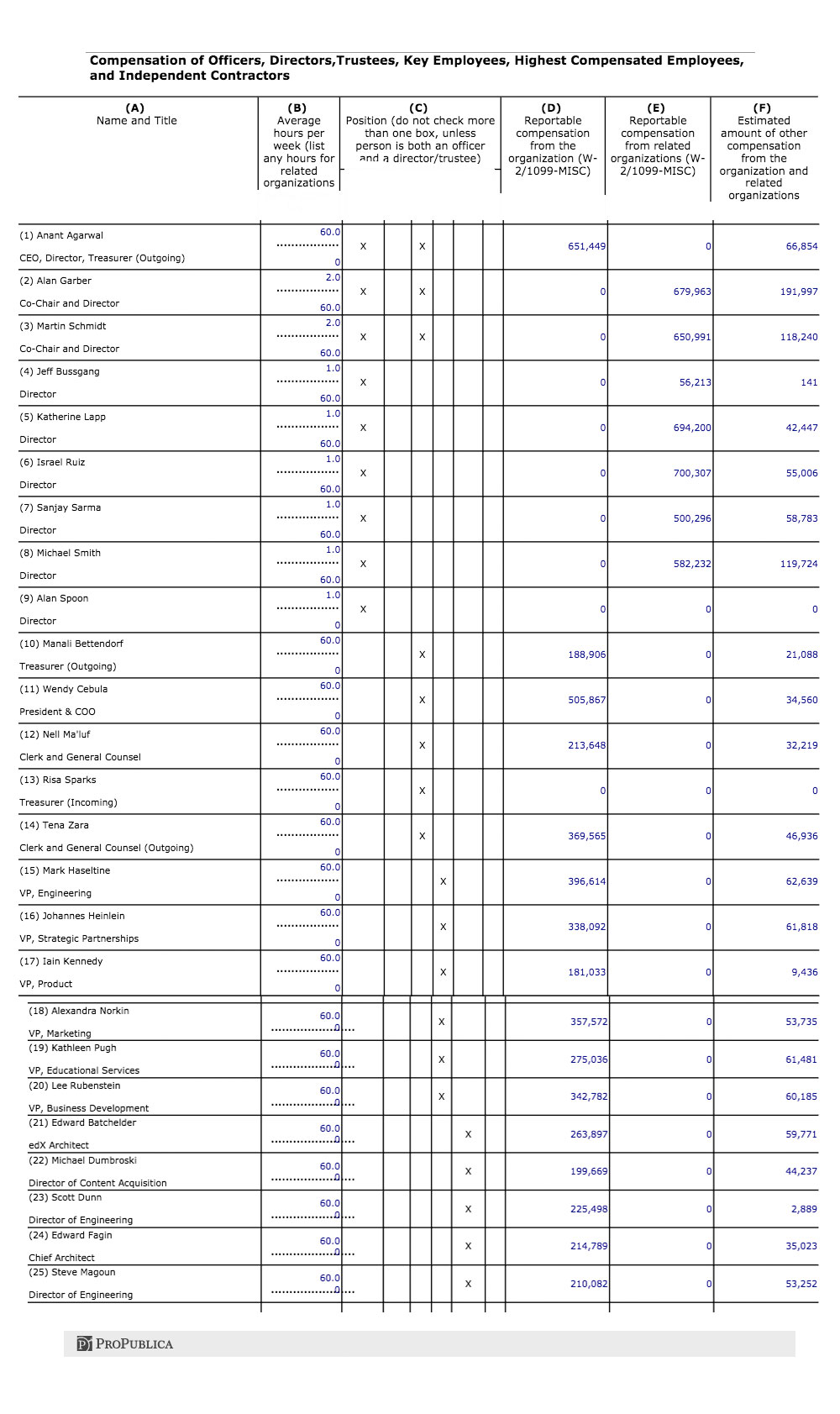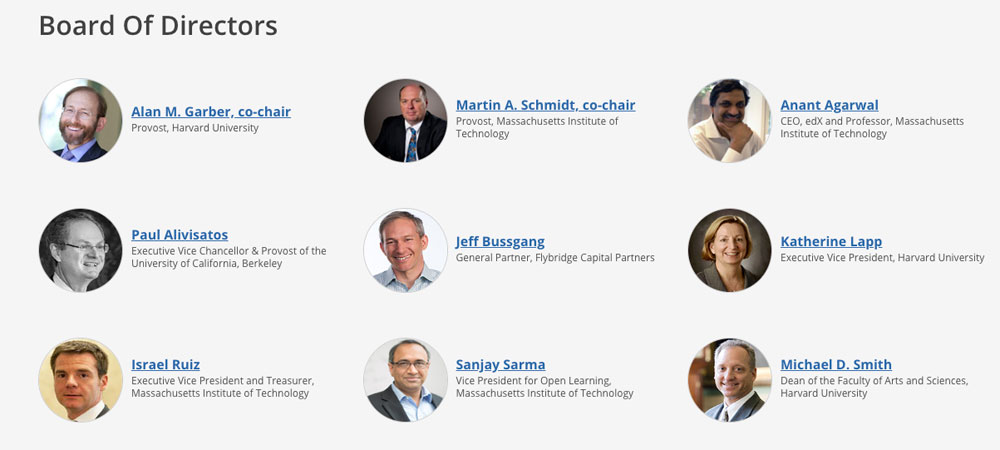 I wonder if all the universities partnering with #edX and contributing content realize they are feeding $700k-salaries for MIT and Harvard Provosts and Vice-Presidents, who just sit on the Board. https://t.co/csAFLW7Xrv #MOOCs

— Lorena Barba (@LorenaABarba) January 16, 2019