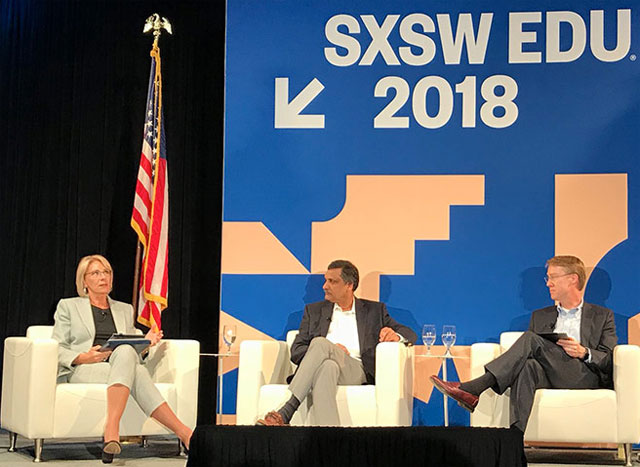 This Wednesday at Austin's SWSW EDU conference, the CEO of edX, Anant Agarwal, suggested that U.S. Secretary of Education Betsy DeVos should tie federal financial aid to new credentials in education such as MicroMasters and professional certificates rather than traditional on-campus degrees. "Put the money in the hands of the students, and we will start seeing a huge change," said Dr. Agarwal.
While conducting a panel with Dr. Agarwal, consultant Ben Wallerstein, and Strada Education Network's manager David Clayton, Secretary DeVos asked participants what technological breakthroughs would be implemented to advance education in the U.S.
"We don't need a technology breakthrough, we need a policy breakthrough. Technology is already there," answered Dr. Agarwal, recommending an update to financial aid process, focusing on unbundling and modular education, which he strongly advocates.
"Would you come to Congress to explain this?", replied Secretary DeVos. All of the panelists agree on the idea of moving faster in education by implementing technological innovations.