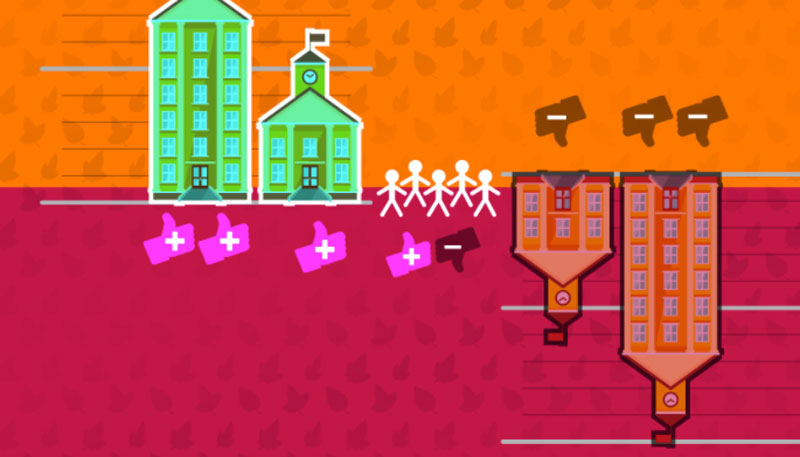 IBL News | New York

Colleges and universities face an uncertain future for the fall semester, amid the sharpest economic contraction in nearly a century.
Higher education research company, Eduventures has weighed out the variables for enrollment scenarios for Fall 2020. Essentially, a severe downturn can happen, with a 30% drop, but also, in the other extreme, with a surge of 10%.
Eduverntures's "Fall 2020 Enrollment Scenarios" report highlights the "broadening view that a college education is increasingly essential for at least a middle-class lifestyle," and with this perspective states that "in the Great Recession of 2007-09 traditional-aged undergraduate enrollment grew about 3% in fall 2007 and fall 2008."
The graphic below reflects Eduventures' five enrollment scenarios for fall 2020.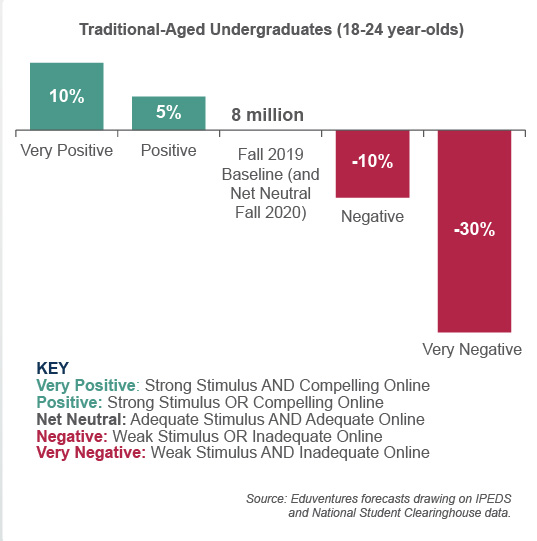 On the positive scenario, Richard Garrett, Eduventures Chief Research Officer at Eduventures, explains that "if federal stimulus, subsidizing either schools or families or both, is strong enough to match the scale of the downturn, many households will regard school as welcome continuity and an investment in the future. Since many jobs open to high school graduates will be unavailable mid-pandemic, a strong stimulus will persuade more young people than normal to enroll."
Also, "if schools can reimagine the traditional undergraduate experience online—going beyond the standard online playbook aimed at no-frills adults to encompass cohort bonding and extra-curricular—then fall 2020 might be (almost positively) positioned as a creative hybrid of community solidarity and educational futurism."
"When other funding sources, notably states, the stock market, and philanthropy, are in doubt, schools need an online vision and reality that justifies standard tuition and funds financial aid."
"This might prove to be a heavy lift: not simply to transition from emergency remote instruction to good online learning practice but to re-think, in a few short months, a modality that up to now most young people and many faculty members have dismissed out-of-hand."
Richard Garrett predicts that "in almost any scenario, students will be more likely to study closer to home and at less expensive schools, favoring in-state publics and community colleges."
"Fully online institutions may also do well. If family finances are really strained, low-priced online course providers, like Straighterline and Outlier, may rise in prominence with students and parents calculating that banking some general education credits may be the best way to ride out the crisis and get a jump on fall 2021. An austerity-driven DIY mentality may take hold, boosting the appeal of noncredit, self-paced MOOC-type courses. Some firms have made their course catalogs available free for a limited time."