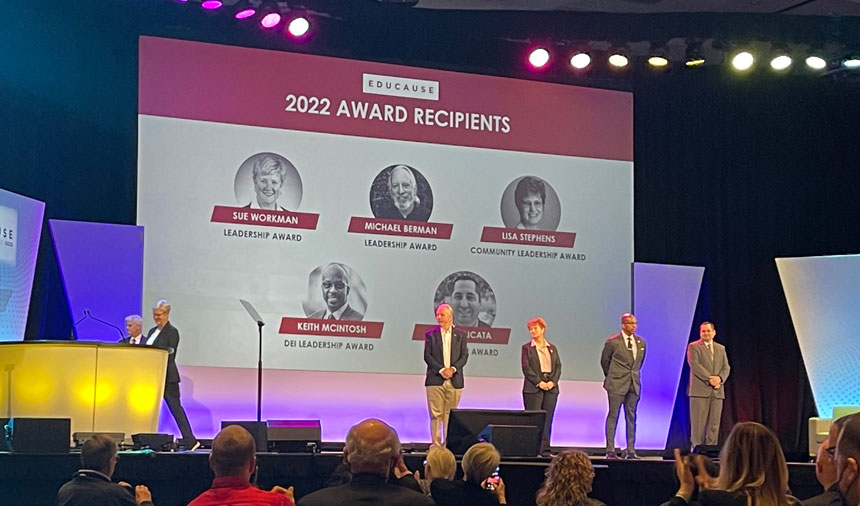 IBL News | Denver, Colorado
The professional association Educause recognized five top educators through its Awards Program during its annual conference, last month in Denver, Colorado.

This program, under the guidance of eleven professionals on the Recognition Committee, "brings peer endorsement and distinction to professional accomplishments in higher education IT," Educause said.
The honorees were:
Leadership Award: Michael Berman, Former CIO at California State University.

"For demonstrating vision and foresight in the use of emerging technologies; for developing innovative strategies and solutions in support of teaching, learning, and research; for encouraging and engaging others in a spirit of strengthening the IT profession.
"Sue B. Workman: Former Vice President/CIO, Case Western Reserve University Leadership Coach.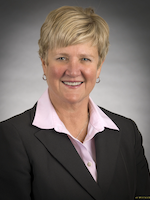 "For modeling exemplary strategic leadership and effectiveness in the governance of technology organizations; for cultivating work environments that promote continuous professional growth and success; for being a role model for those who aspire to become future leaders in the IT profession."
Community Leadership Award: Lisa A. Stephens, Assistant Dean, School of Engineering and Applied Sciences, University at Buffalo Senior Strategist, Academic Innovation, SUNY."For exhibiting leadership in exemplary cross-institutional innovation and collaboration; for inspiring interest, talent, and energy toward a common effort; for maintaining an unwavering commitment to applying the ideals of higher education for bettering individual lives and society as a whole."
DEI Leadership Award: Keith W. "Mac" McIntosh, Vice President and CIO, University of Richmond

"For displaying exemplary commitment in promoting and advancing DEI efforts within the IT profession; for fostering inclusive partnerships within his own institution and beyond; for leading with intention and catalyzing critical conversations around how DEI strengthens the profession"
The Rising Star Award: Joseph Licata, Product Management Consultant and Former Associate CIO at Maricopa County Community Colleges District

"For exemplifying vision and insight to achieve operational excellence; for advancing unique and innovative technology solutions with a resoundingly positive impact for the institution and the greater community; for leading the way in cultivating efficient and effective teams."
John O'Brien, President and CEO of Educause, said, "my hope is that we can make our way home imagining ways to lead the way, creating more equitable and inclusive campuses and prioritizing health and well-being, all in the relentless pursuit of a greater good."
Honored to share the stage who are the 2022 @educause award recipients! Group selfie following rehearsal.

#EDU22 pic.twitter.com/RDb1JNelLG

— Keith W. McIntosh (@Keith_McIntosh) October 27, 2022
On the other hand, Educause will host a virtual version of 2022 Educause this week (November 2 – 3, 2022).
If you weren't able to attend the 2022 EDUCAUSE Annual Conference, you can still get in on the Online Conference experience happening November 2-3! https://t.co/vbBwbnO2q6

— EDUCAUSE (@educause) October 31, 2022
Next year, the 2023 Conference will take place in Chicago, IL, on October 9 – 12, 2022.