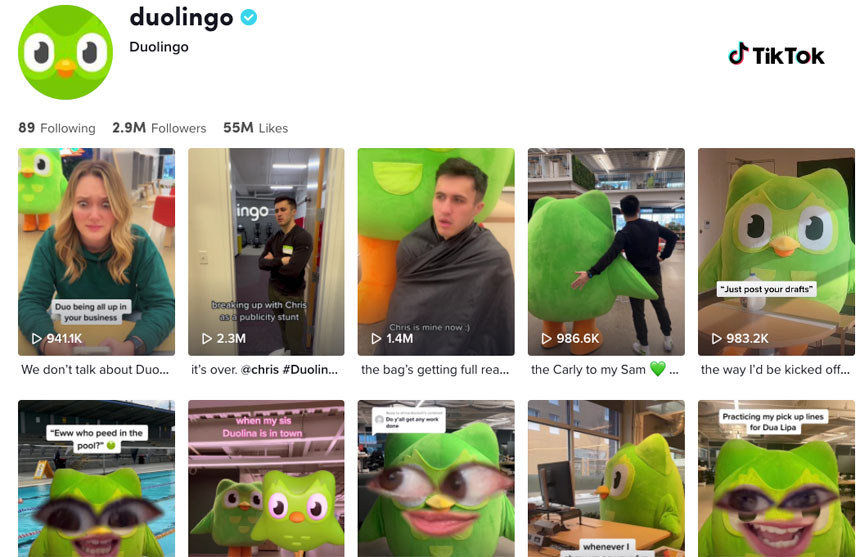 IBL News | New York
Duolingo language learning app figured out a way to take advantage of the phenomenon of TikTok, which has over a billion monthly active users.
Duolingo has drawn 2.9 million followers to its TikTok account by creating amusing videos featuring the company mascot — an owl obsessed with the music performer Dua Lipa. In other videos, Duolingo features company staffers to promote its brand.
Overall, the Pittsburgh-based company has reached over 55 million likes, demonstrating its ability to use short videos to promote its brand.
In September 2021, Duolingo had 50,000 followers. Its strategy of featuring wacky videos using the company's green owl mascot has resulted in an effective social strategy.
.