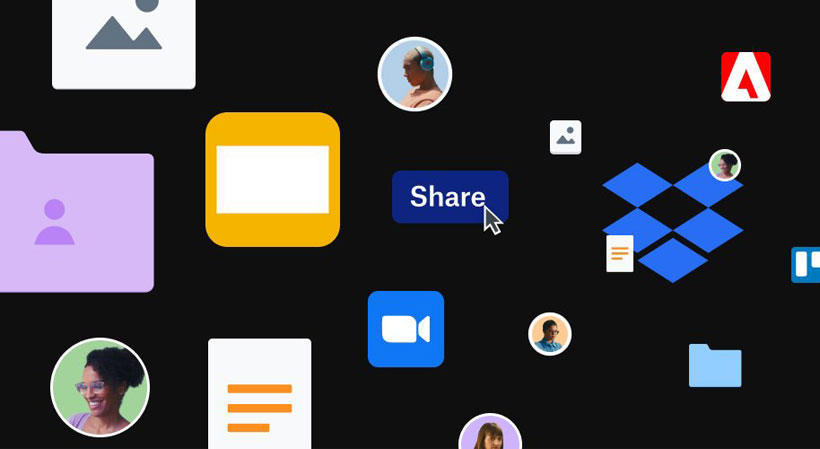 IBL News | New York
Dropbox – with 2,800 employees – is the latest tech company to make remote work permanent due to the pandemic. "Starting today, Dropbox is becoming a Virtual First company," said the firm in a blog post.
In May, Facebook CEO Mark Zuckerberg predicted that 50% of employees will be working remotely within the next decade.
This week, San Francisco-based Dropbox announced that it will stop asking employees to come into its offices, making remote work "the primary experience for all employees and the day-to-day default for individual work." "It's clear that distributed work is here to stay." This outside the office work will endure even after the COVID-19 pandemic.
Today, the mandatory work-from-home policy is set through June 2021.
For employees who need to meet in person, the tech company is setting up "Dropbox Studios" in San Francisco, Seattle, Austin, and Dublin, or leasing on-demand spaces in other geographies.
Today, Twitter and Square are letting employees work from home "forever," while Microsoft allows workers to have more flexibility to work from home.
"We believe the data shows the shift to remote work, though abrupt, has been successful overall. A new study from The Economist Intelligence Unit commissioned by Dropbox finds that knowledge workers are more focused at home and just as engaged as before. In our internal surveys, most employees say they're able to be productive at home (nearly 90%) and don't want to return to a rigid five-day in-office workweek."
It's clear that distributed work is here to stay, and we believe that brings an opportunity to redesign the way we work for the better. Starting today, Dropbox is becoming a Virtual First company. https://t.co/3v9MUBKztM

— Dropbox (@Dropbox) October 13, 2020