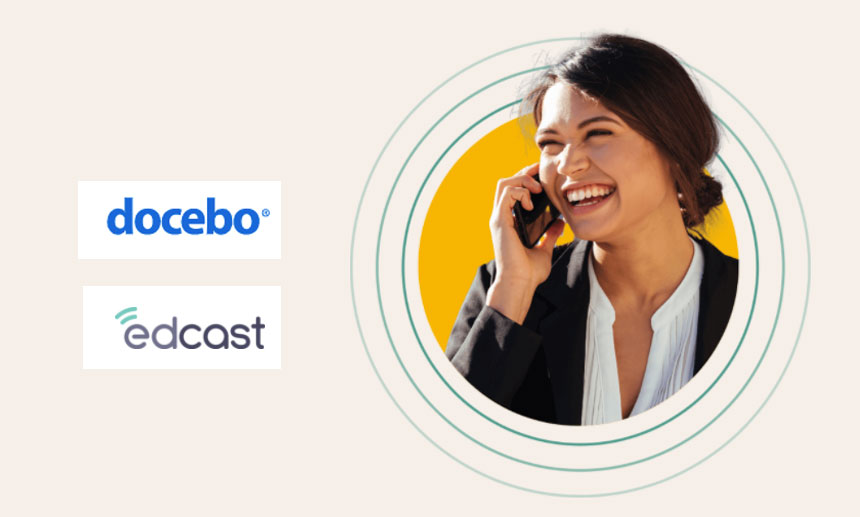 IBL News | New York
Two learning platforms, Docebo Inc (NASDAQ: DCBO; TSX: DCBO) and EdCast, announced a strategic integration partnership intended to create an AI-powered solution. No further financial and technical details were provided. Docebo's SEC filings page didn't reflect this partnership this week.
"Our integration with EdCast's XP creates one universal learning platform, combining the benefits of LXP and LMS into one system," said Federica Melis, Vice President of Strategic Alliances at Docebo.
The declared goal of Toronto-based Docebo and Mountain View, California-based EdCast — which uses Open edX software in its tech stack — is to offer an end-to-end learning system with one place for centralized reporting for auditing compliance, and upskilling.
"EdCast and Docebo are the leading platforms in our respective segments that, combined, form an end-to-end ecosystem for enhancing the employee experience via learning and upskilling," explained Karl Mehta, CEO of EdCast.