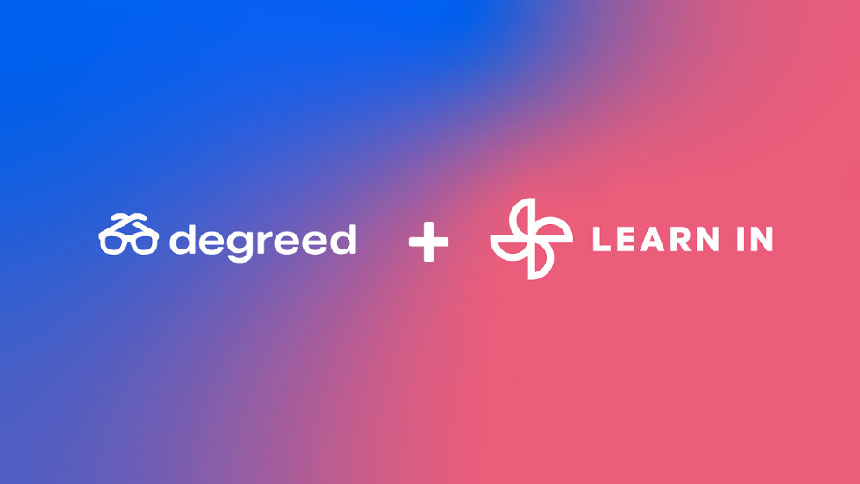 IBL News | New York
Degreed.com announced this month the acquisition of the talent academy platform, Learn In,  and the return of Co-Founder David Blake as CEO. The transactional amount of this acquisition — the fourth of Degreed — was not disclosed.
Interestingly, David Blake was the Co-Founder and CEO of Learn In. According to the company, "Blake's plans for the future of Degreed were divergent with the current direction, so an amicable decision was made that he return to the company as CEO and execute that vision."
Dan Levin, who has been Degree's CEO since April 2021, will step down, apparently in an "amicable" transition of power.
"Just as Degreed created the LXP market, Learn In has begun for talent academies," said David Blake, the new CEO of Degreed. "Now together, we have the product and technology to help our customers deliver business capabilities at scale with continued innovation in the learning and skills space."
Learn In helps companies establish internal talent academies, supplementing the features of Degreed LXP (Learning Experience Platform), including a prepaid learning stipend card, a skills marketplace, a custom program builder, a tuition benefits manager, and dedicated coaching.
"As Degreed and Learn In come together, it will offer a more integrated opportunity for organizations like ours to engage employees and build a broader range of skills—from curious, 'in-the-moment' learning through to deeper reskilling and credentials," said Gina Jeneroux, Chief Learning Officer at BMO Financial Group.
According to TechCrunch, "Blake said that he disclosed all conflicts and recused himself from representing Degreed during the negotiation process. He solely represented himself as the CEO of Learn In, while Degreed's board of directors represented the other side. Even still, it's hard to completely extract bias from any financial deal, particularly one as tangly as this — the two companies have shared investors including GSV, Firework Ventures and Album VC."
Degreed raised $32 million in June 2020 in a  round led by Owl Ventures. Its total capital raised to date is $182 million. Learn In launched in April 2020 with $3 million in seed financing and attracted $13 million in April 2022.