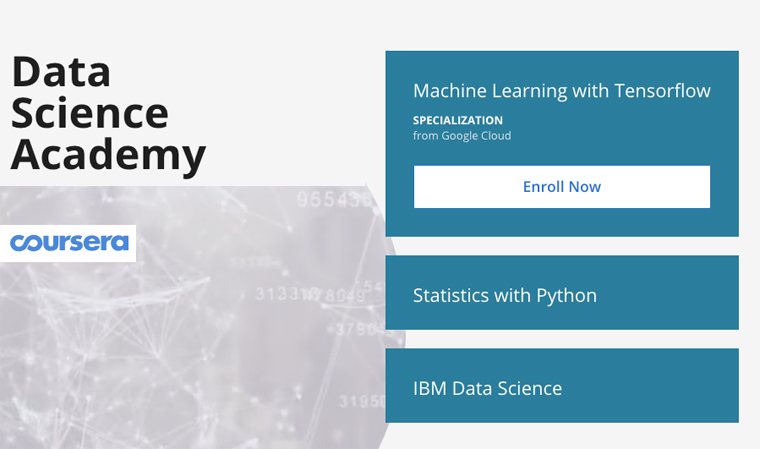 Coursera launched this month a new vertical called Data Science Academy to help professionals find data science-related courses on R, Python, SQL, SAS, Java, and other skills.
"Over the last decade, data has become one of the world's most valuable resources. As data transform nearly every industry and function, top companies are prioritizing job candidates with data skills," states in a blog post.
Related careers include data scientist, data analyst, machine learning engineer, and data engineer. Statistics show that 110,000 new jobs are projected in this area by 2020 in the U.S.
This Coursera Academy offers learners a quiz intended to offer directions.
Beyond short programs and courses, Coursera hosts two Master's degrees: the Master in Computer Science in Data Science from the University of Illinois or the Master of Applied Data Science from the University of Michigan.
Meanwhile, edX offers the Master's Degree in Analytics from the Georgia Institute of Technology and the Master's Degree in Data Science from the University of California, San Diego.