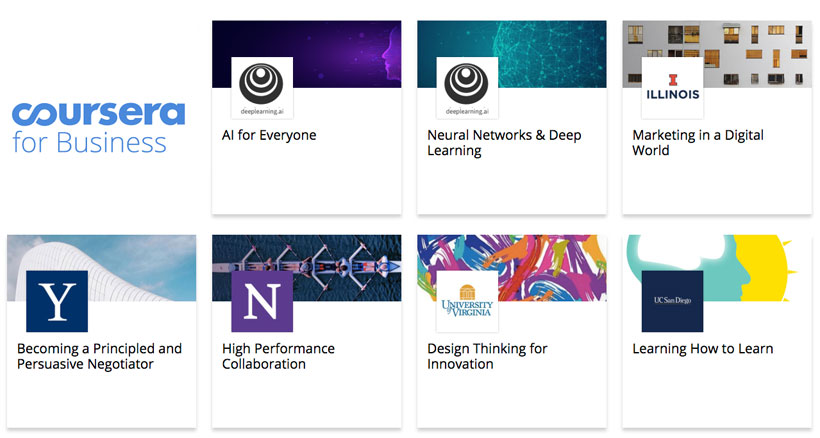 IBL News | New York
Coursera announced yesterday that its enterprise business saw a 100% year-over-year customer growth.
"In 2019, large organizations including Mastercard, Southwest Airlines, Adobe, and the NYC Department of Small Business Services initiated or continued partnerships with Coursera for Business to equip employees with the skills of the future," Coursera said in a press release.
Coursera for Business claims a clientele of over 2,000 companies and governments worldwide, including around 60 companies in the Fortune 500.
Coursera enterprise's offer is based on providing curated access to its course catalog for organizations interested in upskilling their workforce. Course content includes certificate programs from 200 top universities and industry leaders.
The most popular courses are the following seven:
AI for Everyone –Deeplearning.ai
Neural Networks & Deep Learning – Deeplearning.ai
Marketing in a Digital World – University of Illinois
Becoming a Principled and Persuasive Negotiator – Yale University
High-Performance Collaboration – Northwestern University
Design Thinking for Innovation – University of Virginia
Learning How to Learn – UC San Diego