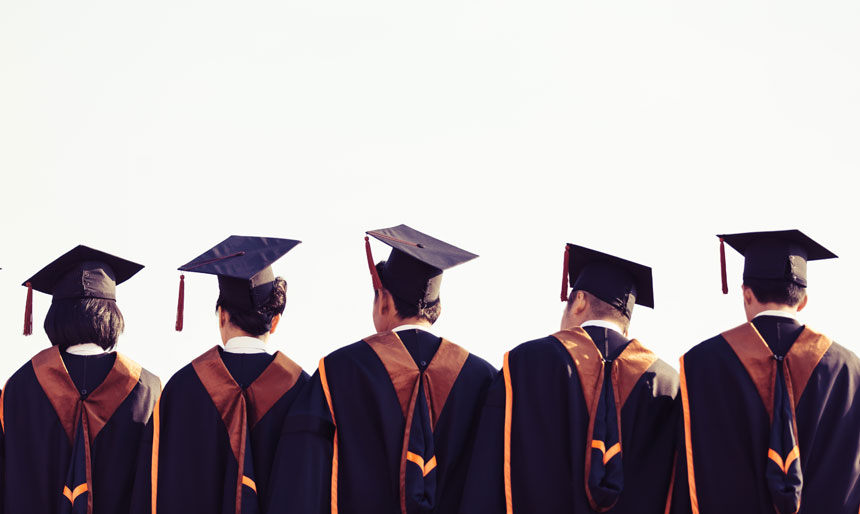 IBL News | New York
Several colleges are exploring new three-year bachelor's degree programs in an attempt to overhaul the undergraduate curriculum and its escalating tuition cost, according to a report on the Inside of Higher Education.
"Very few undergraduates complete a bachelor's degree in three years," said Mikyung Ryu, Director of Research Publications at the National Student Clearinghouse Research Center.
Robert Zemsky, a Professor of Higher Education at the University of Pennsylvania, and Lori Carrell, Chancellor of the University of Minnesota at Rochester, recruited a total of 13 pilot institutions to explore the option of creating a brand-new three-year bachelor's degree program on their campuses.
These pilot institutions include the American Public University System, Indiana University of Pennsylvania, Merrimack College, New England College, Northwood University, Portland State University, Slippery Rock University, the University of Minnesota at Rochester, the University of North Texas, the University of Texas Rio Grande Valley, the University of Wisconsin at Oshkosh, and Utica College.
Some institutions tried three-year undergraduate programs but they were often met with little student interest.
The Inside of Higher Education story notes that "breaking away from the four-year tradition will be difficult—accrediting agencies, college athletic associations and graduate program admission requirements could present logistical hurdles for designers of three-year programs." "The social and psychological benefits students reap during four years on a college campus may not easily translate to a three-year option."
Robert Zemsk and Lori Carrell said that its goal is to create a curriculum that allows students to learn the skills and material they need for a bachelor's degree in three-quarters of the time.
Over the last 30 years, average tuition and fees have increased by $6,580 at public, four-year colleges and by $18,710 at private, nonprofit four-year institutions, according to College Board data.
Today, the University of Iowa offers a three-year program, but it requires students to take a heavier course load and to proceed at a much faster pace. "Iowa Degree in three isn't right for everyone; it is designed for students who come to Iowa with specific goals, have already earned some college credit, or are ready to complete more courses per term than average," explains the university on its website.
Manchester University in Indiana also offers Fast Forward programs intended to graduate in three years while keeping the 120-credit hour standard.
It's unclear how the three-year degree plans will be received by the U.S. Department of Education.
.