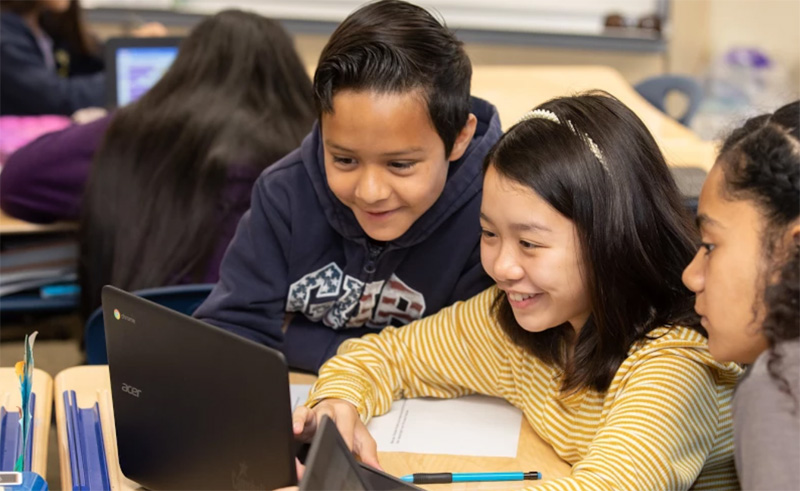 IBL News | New York
Google has launched an initiative called "Code with Google" to train teachers in Computer Science (CS). It brings together Google's free curriculum and programs that build coding skills.
Educators can integrate CS First into their classroom, guide their high school students through the learning app Grasshopper to learn JavaScript, and share CS scholarship, summer programs, and internships opportunities.
Alongside these resources, Google.org also announced a grant of $1 million to the Computer Science Teachers Association (CSTA) to expand the CS learning.
Currently, many schools don't offer CS courses that include programming.
"Code with Google is the next step in our ongoing commitment to closing equity gaps in CS education," wrote Google VP of Education and University Relations, Maggie Johnson, in a blog post.
With this initiative, Google continues its education strategy for schools. Affordable Chromebooks, free resources and cloud-based software is is how the giant company is trying to solidify its position among educators and students.