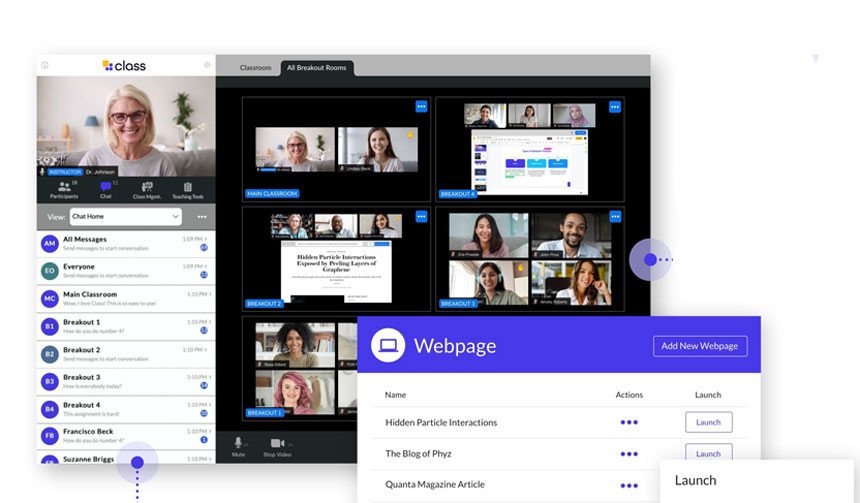 IBL News | New York
Class.com unveiled this month an enhanced breakout room feature, along with other functionalities for its educational platform built on Zoom, following its business view of making virtual instruction more like face-to-face learning environments.
The breakout feature will facilitate group collaboration and allow instructors to:
View all breakout rooms at once in one place.
Monitor activity in breakout rooms at the same time.
Send chat messages to and from individual breakout room groups.
Share web pages, videos, and files with specific breakout rooms.
Launch individual teaching or training activities to specific breakout rooms.
These features will make it easier for instructors to facilitate group collaboration online and enhance learner engagement and success with online learning.
"The ability to work in smaller groups has been shown to be an effective method to motivate learners, promote active learning, and develop key critical-thinking, communication, and decision-making skills, which is why this feature is so important to current and future customers," wrote Michael Chasen, education software pioneer and CEO at Class.com.