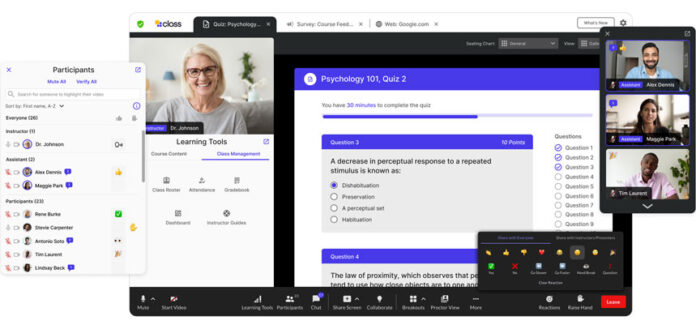 IBL News | New York
Class Technologies Inc announced an updated release of its virtual classroom platform that combines online and face-to-face learning.
Class 2.0 includes improved stability and scalability, along with a simplified user interface designed to increase learner engagement and instructor effectiveness.
A new collaborative sharing feature works together in real-time on documents in Google Docs and Microsoft Office 365.
Enhanced LMS integrations with Blackboard Learn, D2L Brightspace, OpenLMS, Moodle, and Instructure Canvas. Instructors can deploy LMS resources and content without leaving the virtual classroom environment.
Inclusion of key feature sets from Class Collaborate, formerly Blackboard Collaborate.
On the other hand, Class.com plans to launch its AI Assistant later in the year. Powered by ChatGPT, it will allow learners to receive relevant answers based on what was taught in class.
Class.com claims to host 10M+ active users from 1,500+ institutions worldwide.
.