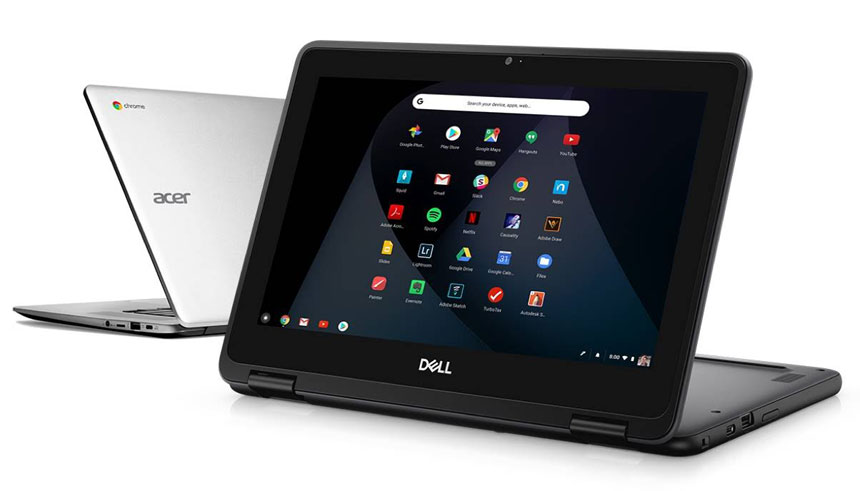 IBL News | New York
Google's Chromebooks will grow 33.5% this year, while tablets — which compete at similar price points — will increase only 1.8%, according to a forecast from IDC. In total, there will be 43.4 million Chromebooks shipped, while tablets will reach 166.5 million units.
This surge is due to the increased demand for lower-cost remote learning devices after the COVID-19 pandemic.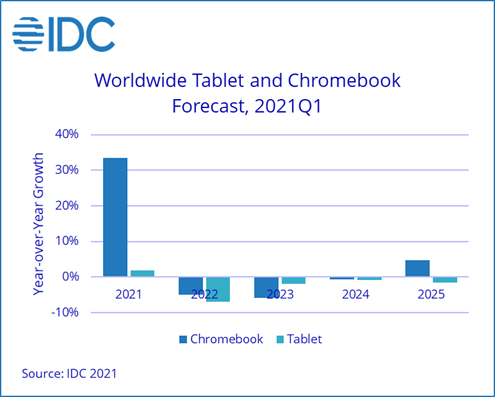 "Beyond 2021 both categories will continue to struggle as consumer and education demand is expected to slow," said Anuroopa Nataraj, Research Analyst with IDC's Mobility and Consumer Device Trackers, in a statement.
"With the relaxation of lockdown restrictions, consumers will begin to increase spend on travel and other modes of entertainment, which in turn will impact growth in these devices," she added.
After the 2021 drop, IDC predicts that Chromebooks will see a comeback in 2025.
According to the research firm, Chromebooks work well when high performance and legacy support are not a priority, but they don't supplant Windows and Macs.