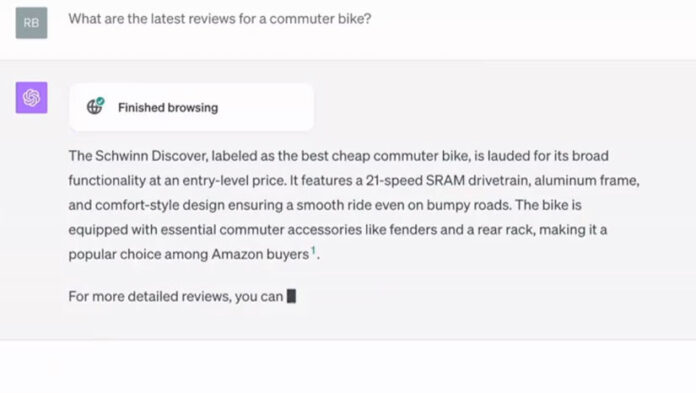 IBL News | New York
ChatGPT paid users — on Plus and Enterprise premium accounts — will now be able to browse the Internet and access data beyond September 2021, the earlier cutoff of the chatbot. OpenAI plans to expand this feature to all users "soon".
The company had earlier tested this feature through the Bing search engine within its premium ChatGPT Plus offering, but it was later disabled.
OpenAI also announced a major update earlier this week that would enable ChatGPT to have voice conversations with users and interact with them using images, moving it closer to popular AI assistants like Apple's Siri.
ChatGPT can now browse the internet natively and the data is no longer limited to before September 2021

This is massive

— gaut (@0xgaut) September 27, 2023