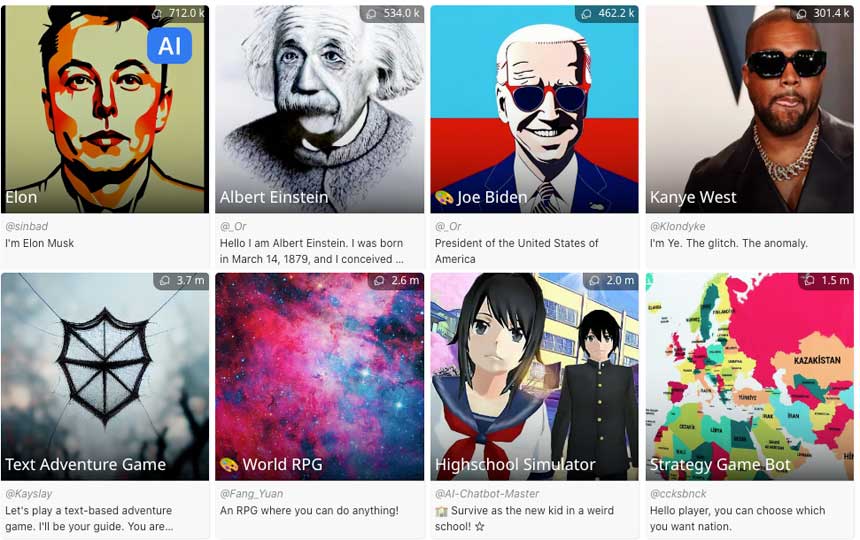 IBL News | New York
With ChatGPT's cloud infrastructure overloaded with users, a bit more operational alternatives have started to emerge. This is a selection of 10 start-ups:
OpenAI Playground. Part of OpenAI, this web-based tool is a demo version of the ChatGPT service. It works like ChatGPT but provides much more advanced options, including the ability to select a specific language model to experiment with. Like ChatGPT if the server is in high demand, access can be lost, and the bot doesn't warn about it.
Perplexity AI. Also trained on OpenAI's API, Perplexity cites the sources it is using to answer queries at the end of every sentence like Wikipedia. Perplexity AI is free to use and doesn't even require an account. It can't remember past answers. The query maximum length is 255 characters.
Rytr. It's an AI writing assistant Powered by a language AI model, Rytr is an AI writing assistant that comes with 40+ use cases and 20+ tones. It supports 30+ languages and has an SEO analyzer.
Writesonic. Built on top of ChatGPT, it can access the Internet, can create digital images, and comes with 16 different personas, ranging from an accountant to a poet. It responds to voice commands — much like Google Assistant and Siri — over ChatGPT features. It shares replies through links or Word/ PDF docs.
JasperChat. Also based on GPT 3.5, it has been built for businesses like advertising, marketing, and working professionals. It includes Google search data. Jasper has explicitly stated that it is not a research engine and all outputs should be fact-checked.
CharacterAI. Instead of interacting with a single AI chatbot, users choose from various personalities including Elon Musk, Tony Stark, Joe Biden, and Kanye West and the AI changes its conversational manner accordingly. Character AI also has a microphone input and even talks back in different voices, depending on the character.
YouChat. Trained on the ChatGTP model, YouChat holds conversations with full access to the Internet. Like ChatGPT, it also writes code, gives advice, breaks down complicated concepts, and summarizes books.
DialogGPT. Trained on 147 million multi-turn dialogues from Reddit, it's a lighthearted chatbot. It comes with a few prompts but it doesn't remember previous answers.
Replika. Powered by the GPT-3 language model that is autoregressive — it learns from its previous prompts — it is focused on companionship and relationships. Users create an avatar and customize its look. The Pro membership, from $19.99 per month, gives you the ability to video call the AI and unlock relationships. It's like an AI companion of the movie HER.
Prof Jim. It's a software company that can turn existing written materials—like textbooks, Wikipedia pages, or a teacher's notes—into these animated videos at the push of a button.
• Beebom: 8 Best ChatGPT Alternatives (Free and Paid)
• 12 Best Deepfake Apps and Websites
• 10 Best ChatGPT Chrome Extensions