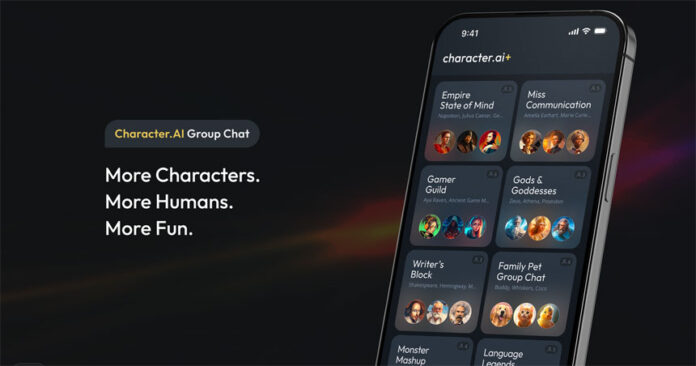 IBL News | New York
Character.AI — the platform backed by VC a16z that offers AI companions with distinct personalities — launched this month a group chat functionally for paid subscribers ($9.99 per month) on mobile apps.
This tool, named 'Character Group Chat', allows users to create group chats based on their interests and hobbies, with multiple AI characters and humans in the same room.
"Imagine a group chat with history's smartest figures such as Albert Einstein, Marie Curie, Nikola Tesla, and Stephen Hawking, or a discussion with Napoleon, Athena, Genghis Khan, and Julius Caesar to speak about strategy and power," said the company.
In education, this feature can be used to create study group sessions, book clubs, language practice, or brainstorming sessions.
The company said it plans to later open up to feature to the general public.
The idea of adding AI chatbots into a group chat is not unique to Character.AI. Snapchat's My AI is already using it. Also, Meta recently introduced AI-powered bots based on celebrities, like Mr. Beast, Paris Hilton, Tom Brady, Charli D'Amelio, Snoop Dog, and others, across its WhatsApp, Messenger, and Instagram apps.
.
Meta's AI personas are here. Buckle up y'all

Meet -K̶e̶n̶d̶a̶l̶l̶ ̶J̶e̶n̶n̶e̶r̶- … I mean Billie pic.twitter.com/EK1BczSs4B

— Jules Terpak (@julesterpak) October 10, 2023