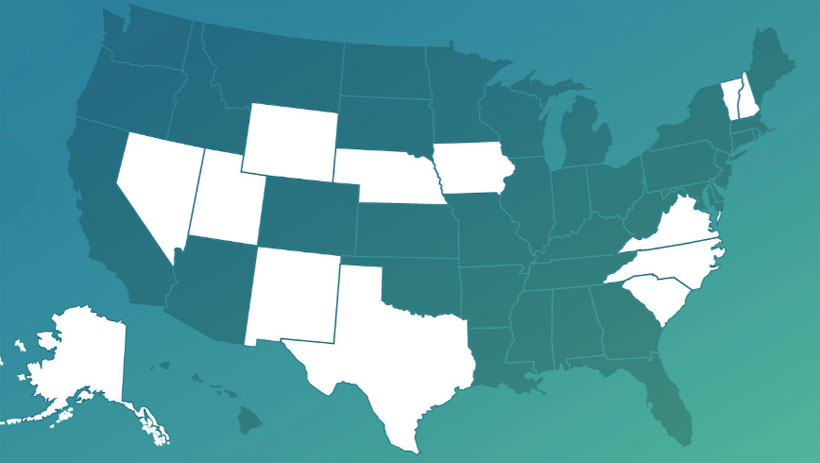 IBL News | New York
Thirteen U.S. states will offer Canvas LMS as a statewide solution to support blended and online classes amid the pandemic.
Instructure, the company behind leading Canvas LMS, announced the partnership agreement yesterday.
Statewide deals for LMS solutions have been relatively infrequent until this year. Of the 13 states working with Canvas, four of them were implemented previously to this pandemic year. North Carolina, Utah, and Wyoming offered the LMS for student use across the state, while Texas implemented Canvas as a statewide offering for professional development for its educators. 
Education officials in Alaska, Iowa, Nebraska, Nevada, New Hampshire, New Mexico, South Carolina, and Utah join the four mentioned states in implementing statewide agreements that allow every district to use Canvas. Wyoming and New Hampshire have made Canvas available for students from kindergarten through college. Schoology also recently announced one statewide deal for its LMS to be made available to districts across Texas.
Canvas said that it is providing a platform based on open standards and interoperability that encourage districts to integrate its LMS with other educational technologies.
The implementation of statewide deals is often dependent on the individual districts. Each state and each district within the state has differing needs, and with so many states adopting new technologies in the past few months amid the pandemic, education leaders aren't able to implement the purchases immediately. Many states will offer a multi-year implementation to help teachers, students, and parents become more comfortable with the technologies.
"We have seen that Canvas creates a more equitable and consistent learning experience for students in the classroom and online whether it's used to support a 2nd-grade spelling assignment, an 8th-grade algebra class, a 12th grade AP English class, or their bachelor's degree honor's thesis," said Melissa Loble, chief customer experience officer at Instructure.