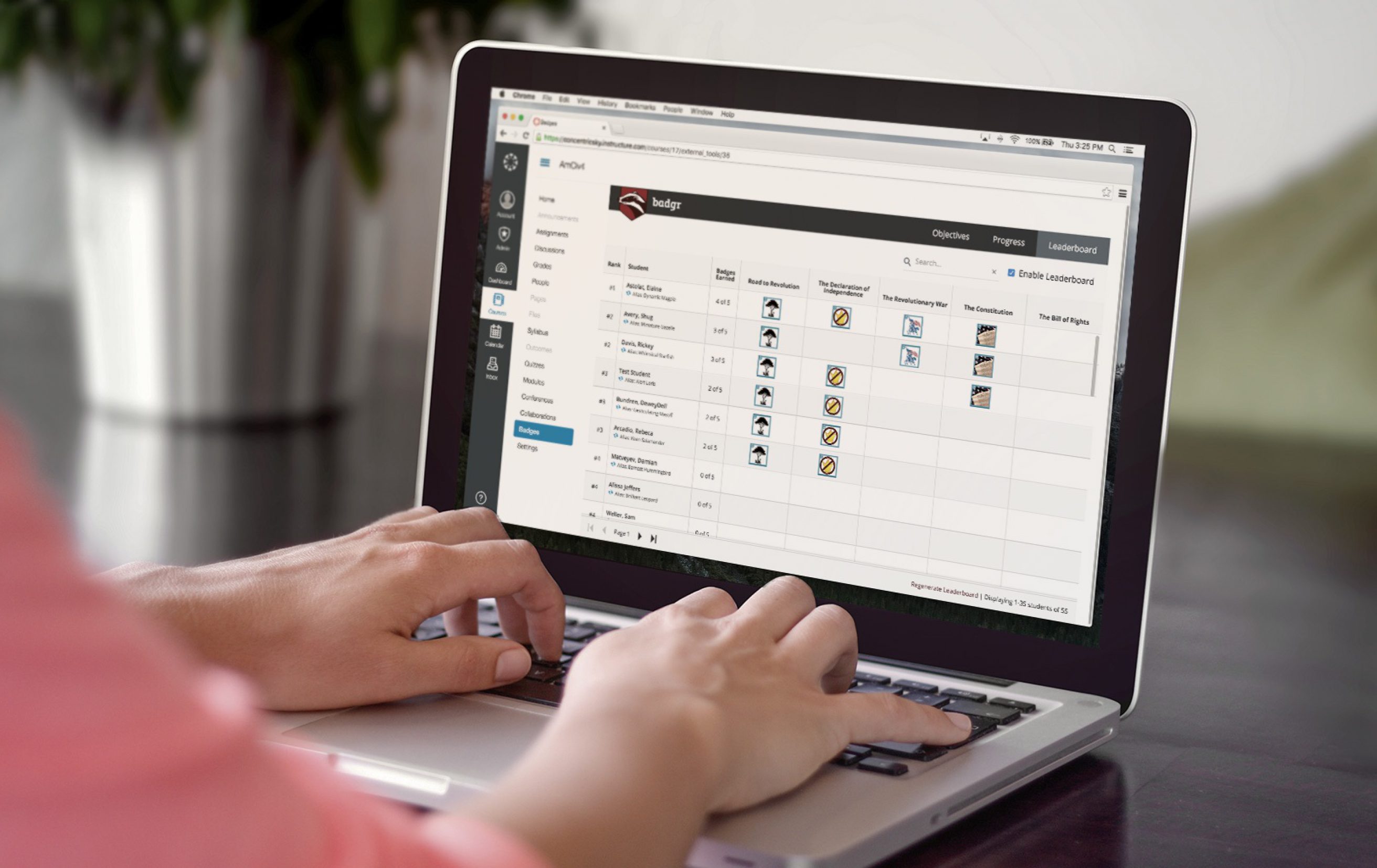 IBL News | New York
Instructure Holdings, Inc. (NYSE: INST), owner of Canvas LMS, announced yesterday the acquisition of partner Concentric Sky, the maker of Badgr, for an undisclosed amount.
Currently, Badgr is the default micro-credentialing tool within Canvas LMS. Now, Badgr will be rebranded as "Canvas Badges."
"With Badgr, the Concentric Sky team has developed the gold standard for verifiable, skill-aligned micro-credentials, fast becoming the currency between learning outcomes and employment opportunities," said Steve Daly, CEO of Instructure. "Colleges and universities are seeking innovative new ways to support non-traditional learners and those students want a greater agency to demonstrate skills and achievements to potential employers."
Users of the platform can also upgrade to Badgr Pro's advanced suite of tools in new "Canvas Credentials," offering unlimited badging, leaderboards, analytics, and personalized pathway progress visualizations.
According to Instructure's 2021 State of Student Success and Engagement in Higher Education survey, preparing students for post-graduate careers is the #1 concern. However, administrators and students agree that this is where institutions struggle most.
Skills-based learning also emerged as a priority, with 70% of respondents saying that having definable skills is more important than course titles or a degree.
Founded in 2005, Concentric Sky has 90 employees and provides recognition from over 25,000 issuing organizations. Concentric Sky has been a contributor to the field of open technology standards, joining forces with the MacArthur Foundation to lead the development of Open Badges 2.0 in 2015 and co-founding the Open Skills Network in 2020.