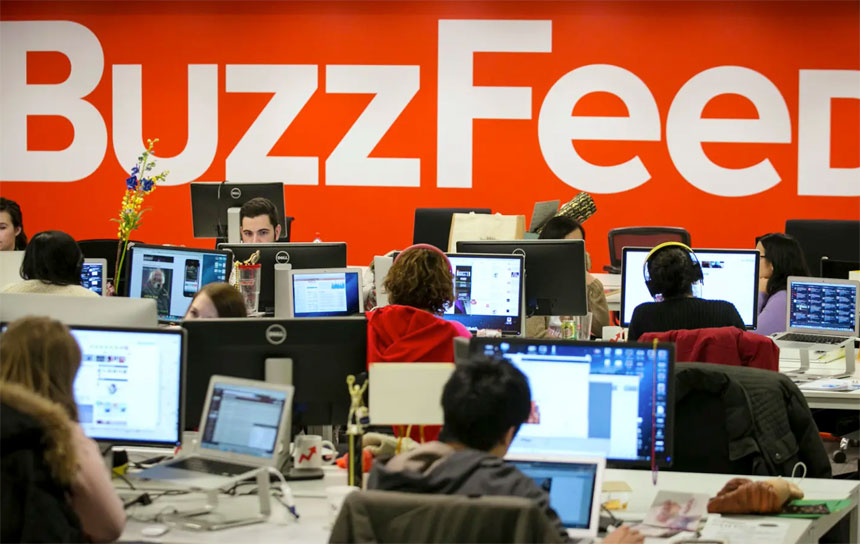 IBL News | New York
Online media company BuzzFeed Inc (BZFD.O) plans to use ChatGPT to create online content and quizzes. The news led to a significant increase in BuzzFeed's share price, rising 75% on Friday.
In a memo to employees, BuzzFeed CEO Jonah Peretti stated, "In 2023, you'll see AI-inspired content move from an R&D stage to part of our core business, enhancing the quiz experience, informing our brainstorming, and personalizing our content for our audience."
He also mentioned that AI will assist workers in enhancing their content and that the breakthroughs in AI will open up a new era of creativity that will allow humans to harness creativity in new ways with endless opportunities and applications for good.
He noted that AI-created content will move from an "R&D stage to part of our core business" this year.
BuzzFeed hopes that this technology will help revitalize its business, as the media company has been struggling to boost growth and its stock has dropped nearly 40% over the last year. In its latest quarter, BuzzFeed reported a net loss of $27 million on revenue of $104 million, although sales did rise 15% from the year-ago period.
ChatGPT and its generative AI technology have recently gained popularity, and companies in various industries are already testing it.