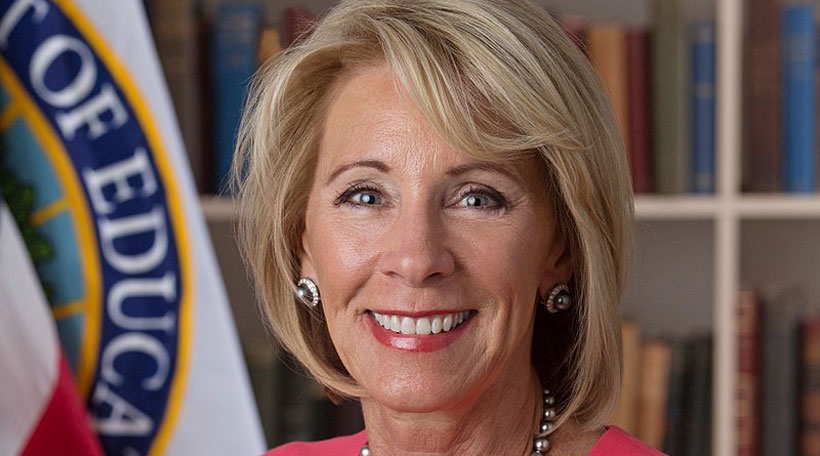 IBL News | New York
U.S. Education Secretary Betsy DeVos submitted her resignation to President Trump yesterday after blaming him for "the impact of your rhetoric" on the mob's assault on Capitol Hill. She was the second cabinet secretary to step down. Elaine Chao, the transportation secretary, also resigned on Thursday.
In a letter to the President, Betsy DeVos said she would step down today Friday.
"The behavior [of violent protesters overrunning the U.S. Capitol] was unconscionable for our country," she added. "There is no mistaking the impact your rhetoric had on the situation, and it is the inflection point for me."
Betsy DeVos was one of the first cabinet secretaries to condemn the violent mob. "The peaceful transfer of power is what separates American representative democracy from banana republics," DeVos said in a tweet written hours after the storming of the Capitol.
— Secretary Betsy DeVos (@BetsyDeVosED) January 6, 2021