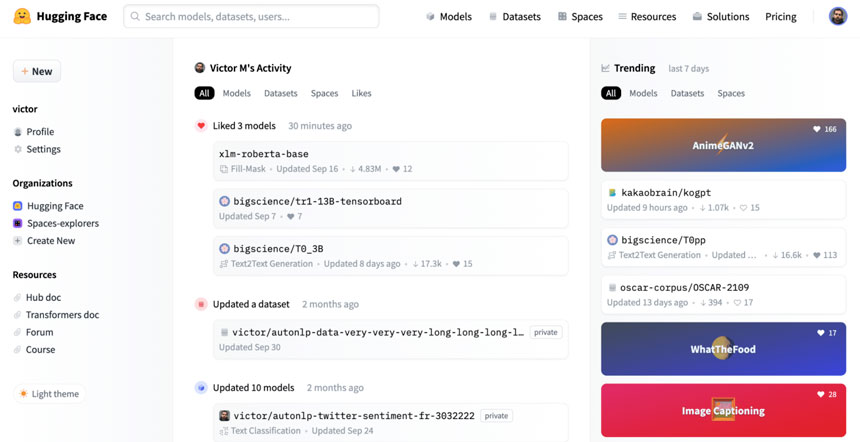 IBL News | New York
AWS (Amazon Web Services) announced an expansion of its partnership with IA startup Hugging Face Inc., which is developing a ChatGPT rival. As a result of it, AWS will make Hugging Face's products available to cloud customers. Hugging face plans to build a language model BLOOM on AWS.
The companies didn't disclose the financial details of the partnership, but Amazon said it didn't invest in the startup.
"Hugging Face and AWS are making it easier for customers to access popular machine learning models to create their own generative AI applications with the highest performance and lowest costs," said Adam Selipsky, CEO of AWS in a blog post.
Hugging Face, which makes AI products and hosts those developed by other companies, is working on open-source rivals to ChatGPT and will use AWS for that as well. It currently features a central hub for machine learning, with 100,000 free and accessible machine learning models downloaded by researchers, data scientists, and machine learning engineers.
AWS already has partnerships with Stability AI, the maker of image-generation tool Stable Diffusion — a competitor to OpenAI's Dall-E — and Israeli AI company AI21 Labs, which makes another rival to OpenAI's GPT language model called Jurassic.
Hugging Face's BLOOM was trained on a French publicly available supercomputer called Jean Zay. Last year, it raised $100 million from investors including Lux Capital, Sequoia Capital, and Coatue Management, as well as basketball star Kevin Durant. The company's repository of AI models serves as a kind of GitHub of machine-learning tools.
Source: https://t.co/lWdUWXNQJw

— Lior⚡ (@AlphaSignalAI) February 21, 2023