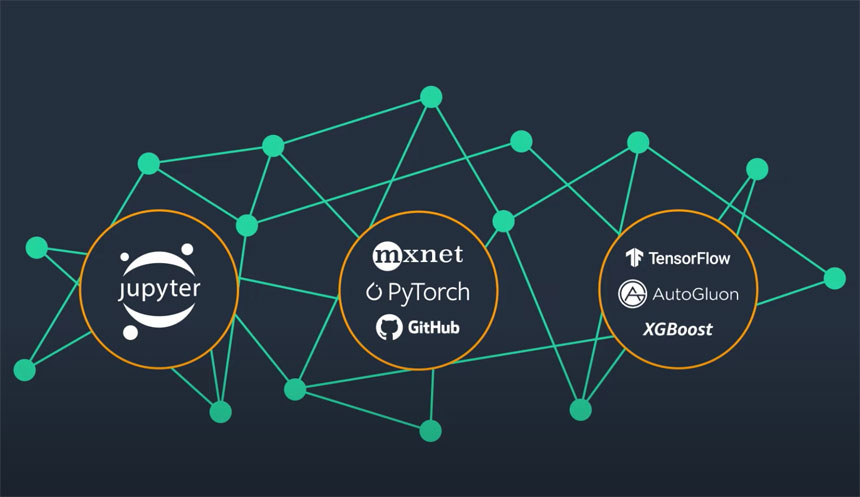 IBL News | New York
Amazon Web Services (AWS) announced this week at its re:Invent conference a free service to instruct users on machine learning techniques and experiment with the technology.
According to AWS, SageMaker Studio Lab provides students with all the basics to create data analytics, scientific computing, and machine learning projects with notebooks.
In addition, it launched the AWS AI & ML Scholarship Program in collaboration with Intel and Udacity. The company is committing $10 million. Two thousand students will receive Udacity Nanodegree scholarships through this program every year, in addition to mentorship from Amazon and Intel employees.
"Machine learning will be one of the most transformational technologies of this generation; we want to inspire and excite a diverse future workforce through this new scholarship program," said Swami Sivasubramanian, Vice President of Amazon Machine Learning at AWS.
The Amazon SageMaker Studio Lab is based on the open-source and extensible JupyterLab IDE. Compute of the models can be on CPU or GPU. A total of 15 GB of storage allows users to save the project and datasets in the cloud without starting from scratch every time.
AWS Amazon Web Services (AWS) is the most adopted cloud platform, with millions of customers, and offers over 200 services from data centers globally.