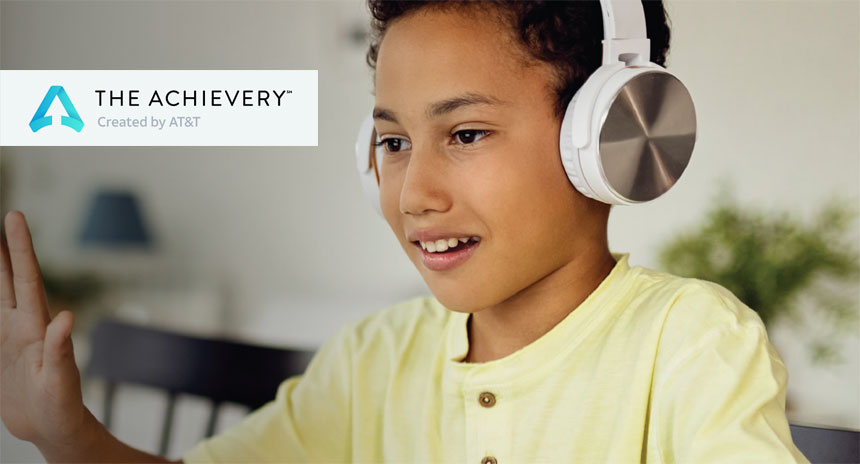 IBL News | New York
AT&T launched this week a free, standards-aligned learning platform for K-12 students that features clips from popular films, TV shows, and animated series, paired with lessons and activities. Some examples include:
Wonder Woman film clips paired with lessons teaching reading and writing skills
Aquaman film clips paired with lessons teaching responsible decision-making
Craig of the Creek animated clips paired with lessons teaching social awareness and language skills
The platform, called 
TheAchievery.com
, has been created in collaboration with WarnerMedia. It's the latest development of the 
AT&T Connected Learning initiative
. A $2 billion, 3-year commitment was set from 2021 to 2024 to help bridge the digital divide for students and their families.
The learning approach of the project is based on posting stories that spark curiosity, entertain, and teach.
According to a survey in 2021, nearly 80% of both parents and teachers think that their kids or students would be more interested in learning tools that include popular entertainment.
"The Achievery can excite students about learning in a home environment in a way that can drive greater educational achievement," said Charlene Lake, chief sustainability officer, senior vice president at AT&T corporate responsibility.
According to AT&T, every lesson and learning activity is aligned to academic standards and reviewed by education experts from Association for Supervision and Curriculum Development (ASCD).
Learning subjects on the platform include Social-Emotional Learning, The Arts, English Language Arts, and Technology and Engineering, with Science, Social Studies, Math, and Digital Literacy coming soon.
Participating education organizations are Khan Academy, Young Storytellers, Scratch, Weird Enough Productions, 826 National, Girls Who Code, Code.org, Urban Arts, Quest for Excellence, and Boddle. Others will soon be added.