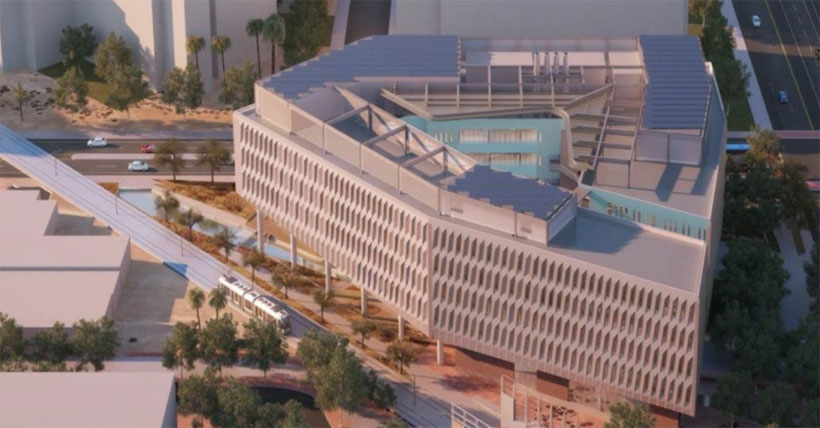 IBL News | New York
Arizona State University (ASU) last week announced it will open in December 2021 a major research laboratory space on environmental sustainability, helping to solve global problems like climate change, food and water security, and sustainable energy.
"We have decided it's in the collective interest of humankind to build something that's on the scale of a national laboratory in the United States, but not devoted to weapons and other defensive strategies — devoted to creative strategies and positive global futures," said ASU President Michael Crow.
The university said the lab, called The Julie Ann Wrigley Global Futures Laboratory, will house more than 500 faculty and 1,000 students and will serve as a space to bring together students and researchers across disciplines — like engineering, environmental sciences, and economics — to study issues like climate change, public health, food security, and energy systems.
ASU's Julie Ann Wrigley Global Futures Laboratory will encompass a new college with three unique schools, as well as a major research institute and a practice arm devoted to solutions, each significantly enhanced by and integrated with global partnerships.
The Global Futures Laboratory will be based on five pillars — learning, discovery, solutions, networks, and engagement — with key topics being explored across disciplines.