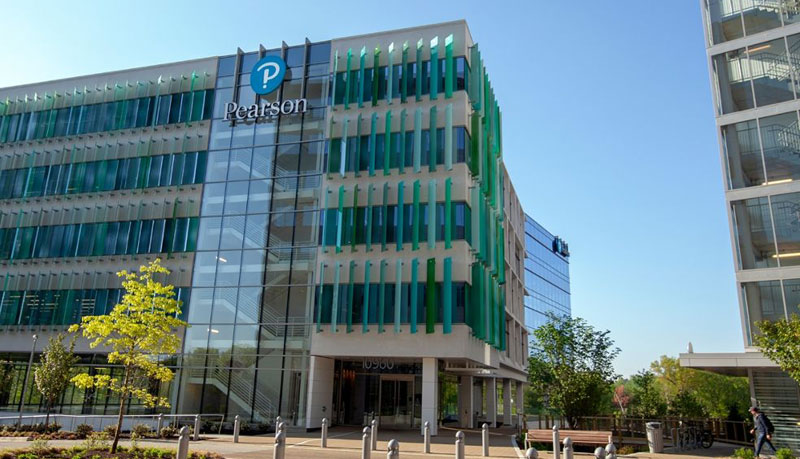 Mikel Amigot | IBL News
Moving into a "digital-first" publishing house is, certainly, a bold move.
Pearson –the biggest education company in the world, with 24,000 employees operating in 70 countries– announced this week that all of its 1,500 U.S. titles will become digital, going further than any other textbook company.
Some analysts say that this shift can entirely change the textbook market, mostly because it is an attempt to control the distribution channels.
Pearson justified its big move away from print calling the new approach a "product as a service model and a generational business shift to be much more like apps, professional software or the gaming industry."
This new development format will allow Pearson to update textbooks on an ongoing basis, taking into account new developments in the field of study, new technologies, data analytics, and efficacy research, the company said in a news announcement.
The switch to digital —which will go into effect next year— will also lower the cost for students:
"We will effectively have three price points. They will vary by discipline, but broadly speaking, the average ebook will be $40. You can still rent a physical textbook for $60. And a fully integrated digital product, like Revel, MyLab or Mastering, will be $65 to $80," said John Fallon, CEO of Pearson, in a statement.
Many of their print textbooks are priced at $200 or $300 today. College students on average spend more than $1,200 on books and materials, according to The College Board.
"We've changed our business model to deliver affordable, convenient and personalized digital materials to students. Our digital-first model lowers prices for students and, over time, increases our revenues. By providing better value to students, they have less reason to turn to the secondary market. This will create a more predictable, visible revenue stream with a better quality of earnings that enables us to serve the needs of learners and customers more effectively," added John Fallon.
With the print versions, Pearson is trying to discourage the second-hand rental market mostly through Amazon, Chegg, and college bookstores.
Additionally, Pearson will save on printing, packaging and other costs associated with making physical textbooks.
Phil Hill, an expert blogger, and partner at MindWires Consulting, said that going digital-first "makes plenty of sense on paper for textbook publishers, as it enables them to "re-establish control" over the distribution of their products and cut off the secondhand rental market."
Pearson's major announcement comes at a time when the textbook industry is seeing a number of deals and transactions on digital courseware. A year ago, Cengage launched a subscription with unlimited access to its digital materials. In addition, Cengage and McGraw-Hill Education announced a merger, and Wiley acquired two startups —Zyante and Knewton— to bolster its courseware offerings.