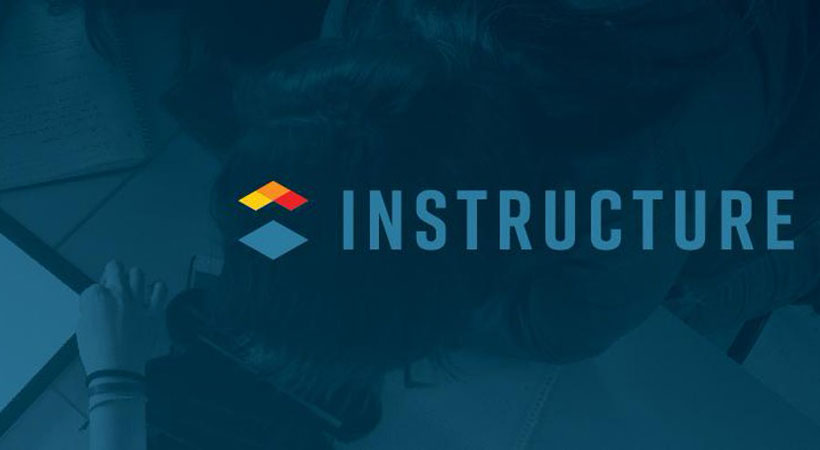 Mikel Amigot | New York
Instructure (NYSE: INST), the company behind Canvas LMS, yesterday announced that it agreed to be acquired by the private equity investment firm Thoma Bravo, LCC, in an all-cash deal for about $2 billion –unless a better offer comes along within 35 days.
The transaction is expected to close in the first quarter of 2020. Upon completion of the acquisition, Instructure will become entirely owned by Thoma Bravo.
As part of the terms of the agreement, stockholders will receive $47.60 in cash per share, which is a discount of about 10% to Instructure's closing price of $52.96 on Tuesday. Shares of the company were down to about 10% at $47.85 in premarket trading.
The price per share represents an 18% premium to the company's 3-month volume-weighted average price as of October 27, 2019–the day prior to the company's third-quarter earnings call, at which it announced a strategic review for its Bridge business.
While pushing for a sale, New York-based Sachem Head Capital Management and other activist firms, have been buying Instructure's shares over time. The exact size of their position could not be determined.
The Instructure management team, led by CEO Dan Goldsmith, will continue to lead the Company in their current roles, and the company's headquarters will remain in Salt Lake City, Utah.
"Instructure believes the opportunity to become a private company will provide additional flexibility, and position us to invest more strategically to drive innovation for our customers," said Goldsmith. "We have chosen this path very deliberately; we are confident that making the change from public to private will best serve the needs of Instructure and all of you moving forward," he announced in a letter to customers.
Brian Jaffee, a Principal at Thoma Bravo said, "We believe Canvas is a highly unique vertical market SaaS leader with exciting scale and future growth potential. We look forward to building on the strong momentum in the business and accelerating growth and product investment both organically and through M&A."
The deal includes a 35-day "go-shop" period expiring on January 8, 2020, which permits the Instructure's Board of Directors and advisors to consider alternative acquisition proposals.
J.P. Morgan Securities LLC is serving as the exclusive financial advisor to Instructure and Cooley LLP is serving as the legal advisor. Kirkland & Ellis is serving as the legal advisor to Thoma Bravo.
At least four firms – Halper Sadeh LLP, Rowley Law PLLC, Bragar Eagel & Squire, P.C., and Rigrodsky & Long, P.A. –announced separately yesterday that they were investigating potential legal claims against the board of directors at Instructure, regarding the possible breaches of fiduciary duties-among and other violations of law related to the company's sale.
• Past news stories about Instructure at IBL News