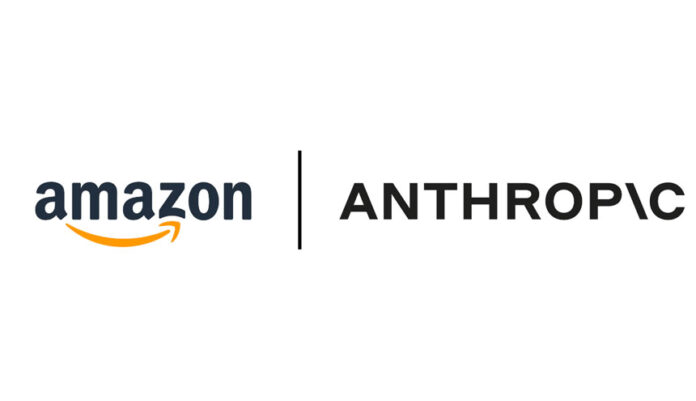 IBL News | New York
Today, Anthropic, the creator of the Claude 2 chatbot announced that Amazon / AWS will invest up to $4 billion in the company and become the primary cloud provider.
The e-commerce group said it will initially invest $1.25 billion for a minority stake in Anthropic, which also counts Google Spark Capital, Salesforce, Sound Ventures, Menlo Ventures, and Zoom among its investors. Anthropic has raised a total of $2.7 billion to date.
As part of the deal, Amazon said it has the option to increase its investment in Anthropic to a total of $4 billion.
Simultaneously, Amazon Web Services (AWS) will make Anthropic AI accessible to its customers while collaborating on the development of future Trainium and Inferentia technology.

On its side, Anthropic will expand its support for Amazon Bedrock, providing secure model customization and fine-tuning the service to optimize Claude's performance.
"Organizations will be able to use Claude 2 for a wide range of tasks, from sophisticated dialogue and creative content generation to complex reasoning and detailed instruction. Our industry-leading 100,000 token context window will help them securely process extensive amounts of information—including technical, domain-specific documents for use cases across finance, legal, coding, and more," said Anthropic.
Companies already building with Anthropic models on Amazon Bedrock are LexisNexis Legal & Professional (for conversational search, insightful summarization, and intelligent legal drafting capabilities), asset management firm Bridgewater Associates (for developing an investment analyst assistant to generate charts, compute financial indicators, and create summaries of the results), and Lonely Planet (for synthesizing its decades of travel content to deliver cohesive, highly accurate travel recommendations.)
Experts say this partnership signals growing enterprise demand for safer, more controllable AI.
What's going on here?
Amazon will invest up to $4 billion in Anthropic and become their primary cloud provider, gaining access to their AI assistant Claude.

What does this mean?
Amazon's investment enables Anthropic to scale its compute resources and continue advancing AI safety… https://t.co/nM8OnZ00nv

— Ben Tossell (@bentossell) September 25, 2023