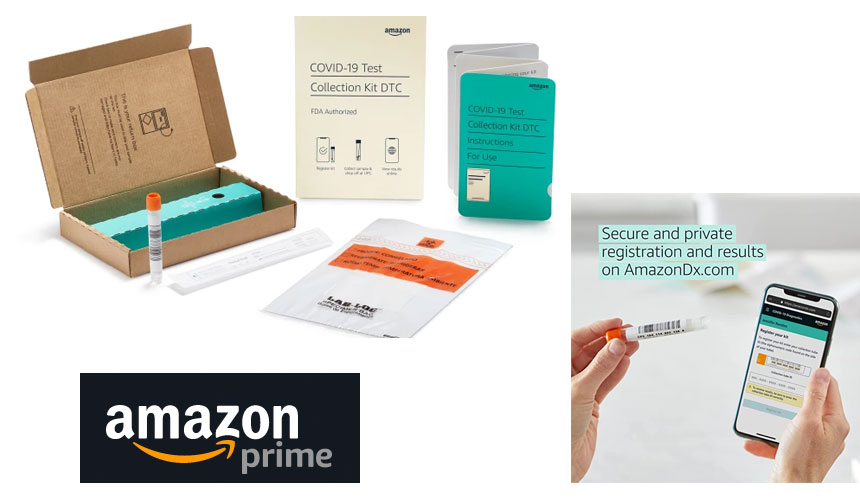 IBL News | New York
Amazon.com started today to sell its own COVID-19 at-home test PCR kit, authorized by the FDA. The test retails for $39.99 on the Amazon website and is available only in the U.S., and without a prescription.
Amazon Covid's Kit, shipped via Amazon Prime, offers a package needed to perform a nasal swab. It provides results in 24 hours on AmazonDx.com after shoppers send nasal samples to an Amazon lab for processing.
During the pandemic, Amazon created in-house labs for testing its frontline 750,000 U.S. and U.K. workers. Now the e-commerce giant is offering it to shoppers.
The Seattle-based company says it uses the most accurate PCR method and it meets requirements for testing when traveling within the US (except Hawaii), and when traveling from the US to many international locations.