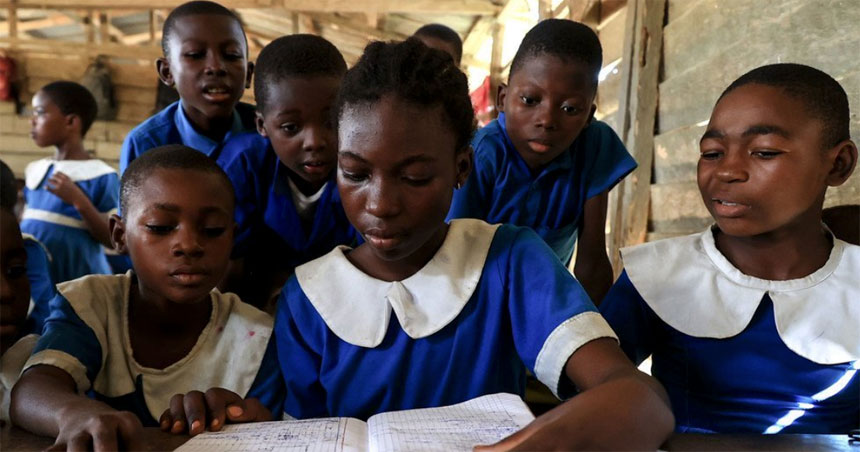 IBL News | New York
Conflicts, wars, refugee displacement, and the COVID pandemic are taking a huge toll on children's education. Millions of vulnerable children are holding on to the hope that education will allow them to fulfill their dreams.
Specifically, the number of crisis-impacted school-aged children requiring educational support has grown from an estimated 75 million in 2016 to 222 million today, according to a report released by the United Nations.
This research outlines that of those 222 million girls and boys, as many as 78.2 million are out of school. Close to 120 million in attendance are not achieving minimum proficiency in math or reading.
In fact, just one in ten crisis-impacted children attending primary or secondary education are actually meeting proficiency standards.
The most impacted countries are Afghanistan, Democratic Republic of the Congo, Ethiopia, Mali, Nigeria, Pakistan, Somalia, South Sudan, Sudan, and Yemen.
"We need governments, businesses, foundations, and individuals to support the vital work of Education Cannot Wait (ECW), the UN global fund for education in emergencies and protracted crises," said the UN Secretary, General António Guterres.
In September, in New York, during the 77th UN General Assembly, the UN will celebrate a summit titled Transforming Education to deal with this problem. "The Summit seeks to mobilize political ambition, action, solutions, and solidarity to transform education: to take stock of efforts to recover pandemic-related learning losses; to reimagine education systems for the world of today and tomorrow; to revitalize national and global efforts to achieve SDG-4," states the UN.
Gordon Brown, UN Special Envoy for Global Education and Chair of ECW's High-Level Steering Group, called for more financial resources "to ensure that every child and young person can receive a quality education exist in the world". He added: "Governments, private sector, and foundations can and must unlock these resources".