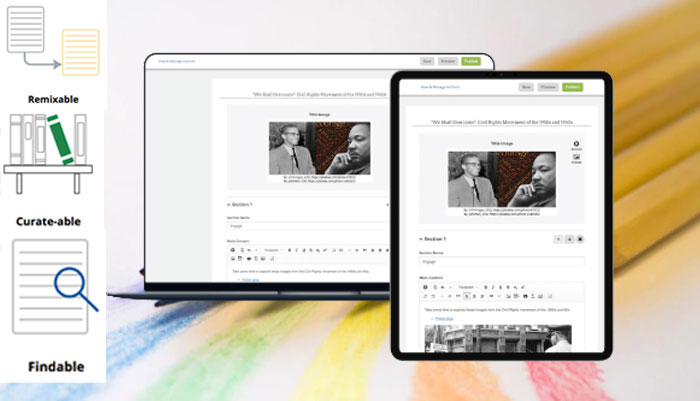 IBL News | New York
OER Commons, an organization focused on creating open educational resources (OER), has developed a new editing tool named Open Author.
This software allows building standalone learning modules, lessons, assignments, assessments, and activities.
As a "what-you-see-is-what-you-get" editor, this authoring tool has the option to copy and paste from Word and Excel, include images (with alt text and captions), along with imports from Google and Microsoft OneDrive; and download PDF, SCORM, and other files.
In addition, users have the ability to review and remix the resources and use them with other materials.