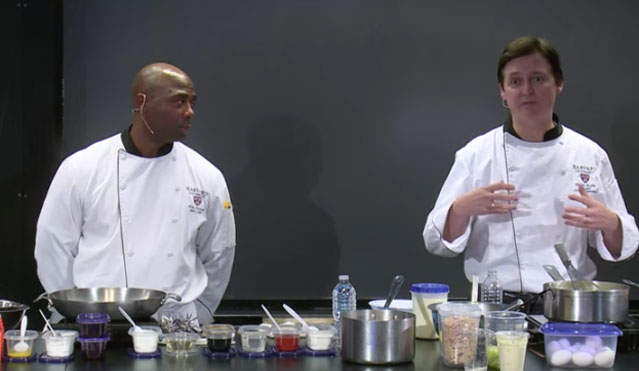 World-famous chefs, along with Harvard researchers, are participating in an open online course about the science of cooking. "Science & Cooking: From Haute Cuisine to Soft Matter Science (Physics)"  is a free 6-week, 30-42 hour course, developed by HarvardX on edX.
A new edition of the course has been launched this month of July, and it will be opened for nine months, until March 30, 2018.
The course, taught by three Harvard professors of Physics and Chemical Engineering, explores how traditional and modernist cooking techniques can illuminate basic principles in Chemistry, Physics, and Engineering. Top chefs –Ferran Adria and Jose Andres, among them– demonstrate their creations and show the scientific principles behind them.
This course lets you be an experimental scientist in your very own lab — your kitchen! https://t.co/xHDJucD1kg

— HarvardX (@HarvardOnline) July 3, 2018
Topics include how cooking changes food texture, emulsions and foams, and phase changes.
"You will have the opportunity to become an experimental scientist in your very own laboratory, your kitchen" and "you will learn to think like both a chef and a scientist," explain the authors of the course.