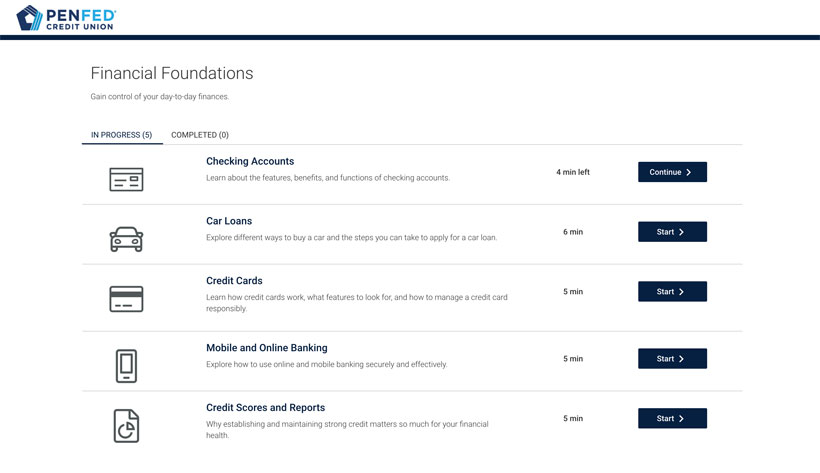 IBL News | New York
PenFed Credit Union, the second-largest federal credit union in the U.S., introduced an interactive, free platform on financial education for members and their families.
PenFed Financial Know How, developed in partnership with Everfi, Inc., is designed to provide members with tools, resources, and personalized knowledge, so they can make informed decisions and achieve financial well-being.
It includes a library of topics in both English and Spanish on financial topics such as budgeting, investing, homeownership, and retirement planning. The platform, mobile-first designed, offers 3-6 minute modules, along with interactive, practical exercises.
"Understanding your finances and making sound financial decisions is key to a strong future, but many people don't know where to turn to get the information they need in a way that is easily digestible and understandable," explained Everfi Co-Founder and President of Financial Education, Ray Martinez.
In addition, PenFed announced a financial literacy program for high school students in Puerto Rico, where the bank serves over 222,000 members.