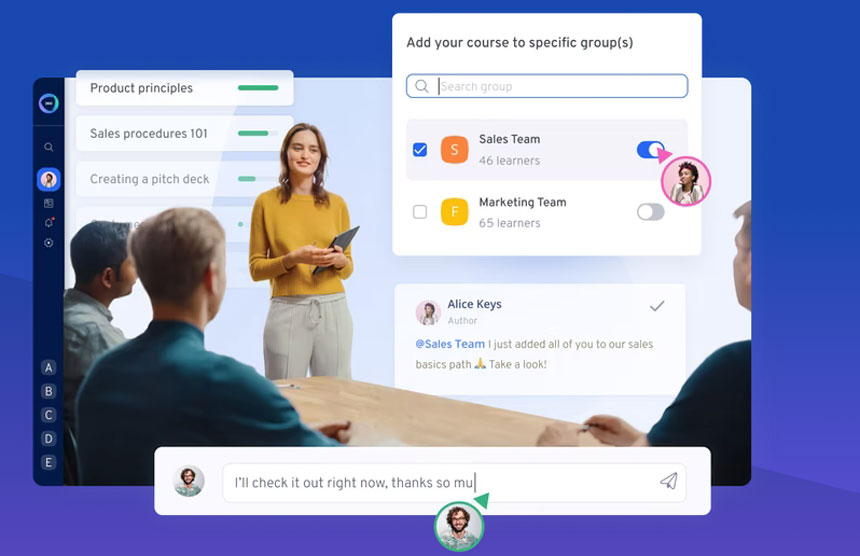 IBL News | New York
New York City-based collaborative learning SaaS platform 360Learning announced this month the acquisition of Looop, a leading UK LMS, with customers such as Financial Times, Klarna, Monzo, and ASOS.
360Learning said it purchased Looop for $20 million, "in a mixture of cash and shares."
This is 360Learning's first acquisition after it attracted $200M funding to invest in M&A. Its stated goal is to increase penetration in the UK and help reach new audiences across Asia, North & South America, and Europe.
Founded in 2014, Looop claims to be cash flow positive, with an annual growth rate of 100% and a projected ARR of $6.5 million by the end of 2022.
It also achieves high satisfaction ratings on eLearning platforms, including Capterra (4.9/5), G2 (4.9/5), and eLearning Industry (97%).
The company says that its approach is based on harnessing the power of technology to embed learning into people's workflows instead of taking them out of their day jobs.
With companies looking to increase their corporate education spending in a bid to stem the Great Resignation, the LMS industry is expected to grow from $15.8 billion in 2021 to $37.9 billion by 2026.
With customers such as LVMH, Aircall, Toyota, and Appen, the 360Learning platform "empowers learners to build their own skills, create courses in as few as 17 minutes and share knowledge throughout the business."