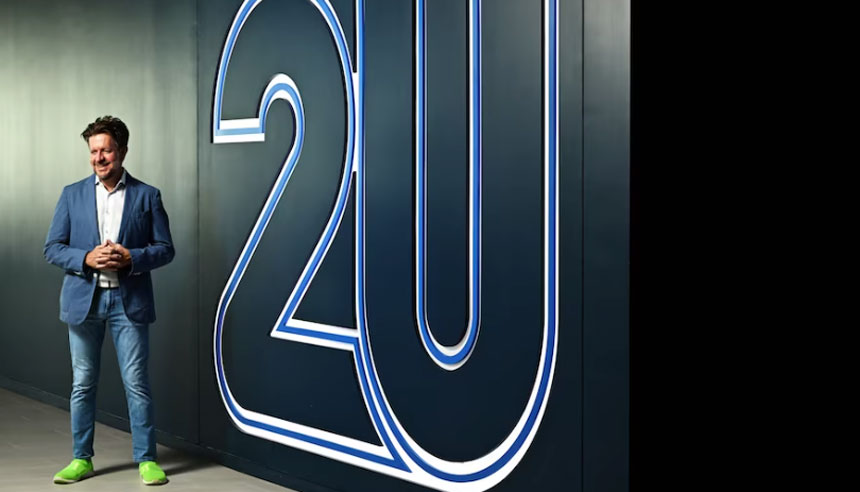 IBL News | New York
OPM (Online Program Management) provider 2U Inc, the owner of edX.org, sued the U.S. Department of Education in federal court this Tuesday over guidance it issued in February governing the relationships between colleges and third-party contractors that perform key services for them.
Hundreds of U.S. colleges use OPM services to start and run online programs, often trading upfront capital from the companies for a portion of their programs' revenue.
In the filed suit against the Department of Education and its Secretary Miguel Cardona, 2U says that the agency has overreached its authority.
Under the Education Department's new definition, OPMs that provide colleges with recruiting and retention services, as well as educational content, like 2U, will broadly be considered third-party services.
2U's lawsuit alleges the department overstepped its power by independently rewriting the Higher Education Act's definition of a third-party servicer. The suit was filed in U.S. District Court for the District of Columbia.
The agency is particularly focused on entities that receive a share of tuition revenue in exchange for their services, arguing that "it can drive up the price of higher education and draw students to low-value academic programs at subpar institutions."
"2U cares deeply about our partnerships with leading non-profit colleges and universities across the nation," Matthew Norden, chief legal officer at 2U, said in a statement. "We believe this recent action by the Department of Education will not only impinge on our ability to serve their students but also ultimately hurt their quality of education."
According to the lawsuit, 2U would face substantial and irreparable harm if it is classified as a third-party servicer in the eyes of the department, being forced to amend current contracts, undergo "burdensome and intrusive" audits, and pay nonrefundable compliance costs.
The company would also be forced to cut off its South African subsidiary due to the guidance's ban on foreign-owned and foreign-based subcontractors.