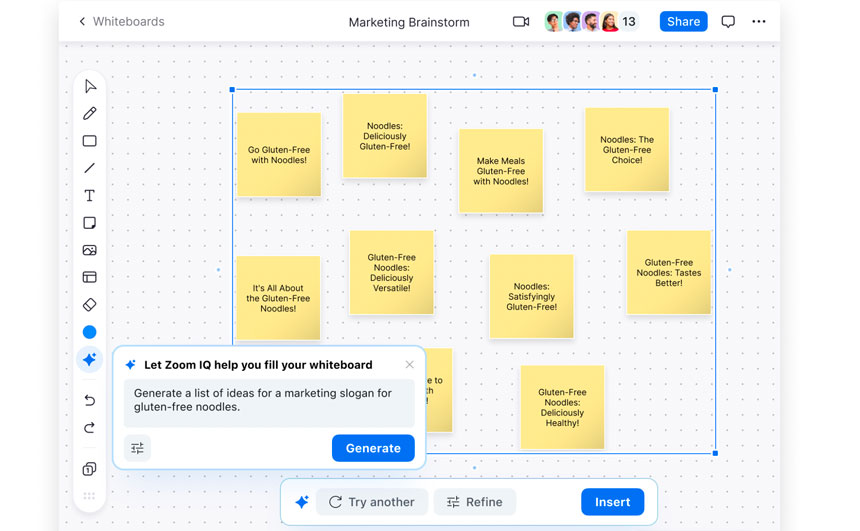 IBL News | New York
Zoom is adding new AI-powered features to its video conferencing app to be able to compete with Microsoft Team, Google Workspace, and Salesforce's Slack.
In a blog post published on Monday, the company announced a partnership with OpenAI that will add more tools to its proprietary Zoom IQ AI-powered assistant.
The new Zoom IQ can summarize what users have missed in real time and ask further questions. If they need to create a whiteboard session for their meeting, Zoom IQ can generate it based on text prompts.
Once the session ends, Zoom IQ summarizes the meeting and posts that recap to Zoom Team Chat, even suggesting actions for owners to take on.
Zoom IQ chat also drafts and rephrases responses and sends follow-ups with customers over email.
In addition, the company also launched Zoom IQ for Sales, which uses conversational intelligence to improve seller performance.