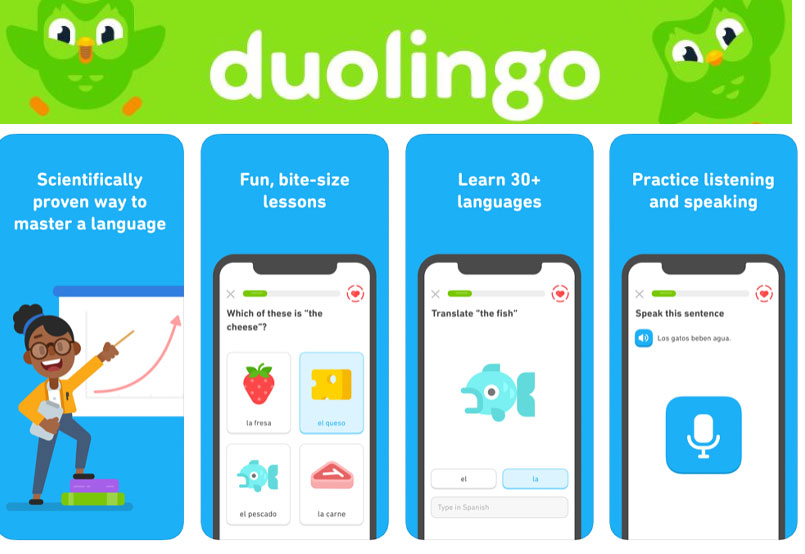 IBL News | New York
Language-learning app Doulingo's CEO stated on CNBC that they are expecting to IPO its company in 2021, following with a long-term plan, along with the desire to make some acquisitions and aspirations to symbolize Pittsburgh's rebirth. [See the interviews below].
Luis von Ahn, Duolingo CEO and Co-Founder made these statements after announcing, this Wednesday, it had raised $30 million in a Series F round of funding from Alphabet's investment arm CapitalG.
This amount takes Duolingo's total raised to $138 million, giving it a valuation of $1.5 billion and reaching unicorn status. Existing investors include Kleiner Perkins Caufield Byers, Union Square Ventures, New Enterprise Associates, Drive Capital, Ashton Kutcher, and Tim Ferriss.
Duolingo, the most downloaded educational app, has remained focused on its mission of enabling anyone to learn languages for free –though they do offer a $7 per month premium service that removes ads and delivers offline access. It offers 91 courses across 30 languages, featuring 3-minute, bite-sized lessons, and gamified exercises.
"Duolingo has been adding users and revenue at an impressive pace, continuing to solidify their position as the number one way to learn a language globally," Laela Sturdy, CapitalG general partner, said in a press release. Duolingo claims 30 million active users, whom are actively learning languages on its platform.
Founded in Pittsburgh in 2011, the fast-growing app will mostly use the new funding from Google parent Alphabet to double its employee base with a plan to reach 300 by the end of 2021.
In addition, it will develop new initiatives such as podcasts for Spanish and French learners, events to connect language learners in person around the world, and the Duolingo English Test, a $49 English proficiency test for international students. The company is also looking at investments in machine learning and AI to "offer a more personalized, adaptive experience for learners," said von Ahn.