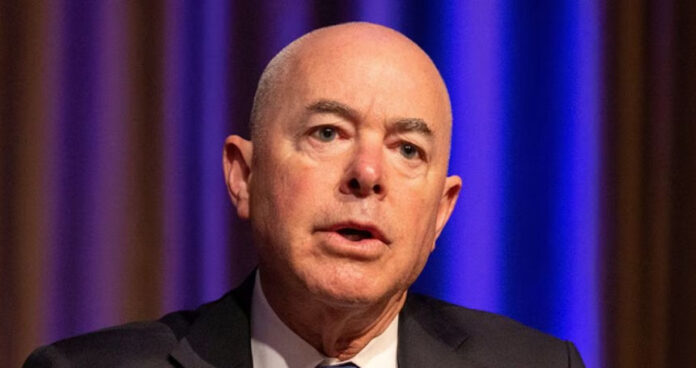 IBL News | New York
U.S. Homeland Security will create an AI-focused task force to protect critical infrastructure, and combat criminal activity and disinformation.
Secretary Alejandro Mayorkas [in the picture above] said yesterday that his department "will lead in the responsible use of AI to secure the homeland and in defending against the malicious use of this transformational technology."
Mayorkas said the Artificial Intelligence Task Force would also explore how AI could be used to do work like screening cargo coming into the country for illicit goods, like fentanyl or products made with slave labor.
Mayorkas also urged efforts to use AI to secure electric grids and water supply systems, both of which have been feared to be potential targets of adversaries.
He said any move to regulate AI would have to find a "sweet spot" where the government could develop guardrails without stifling innovation.