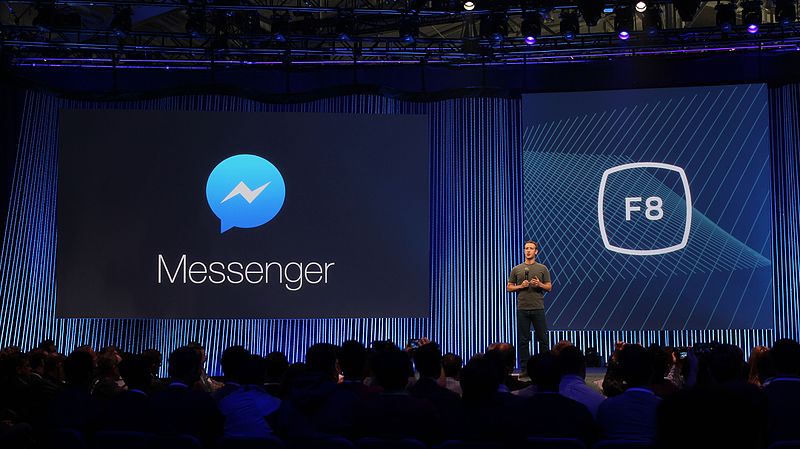 IBL News | New York
The Covid-19 coronavirus is prompting major tech conferences around the world to pull out of their events.
Yesterday, Facebook announced the cancelation of its biggest event of the year, the F8 conference, over coronavirus-outbreak concerns and "in order to prioritize the health and safety of our developer partners, employees and everyone who helps put the event on,"  said the company in a statement.
The conference, scheduled to be held in San Jose, California, on May 5th to 6th with an attendance of 5,000 people, will be replaced by "a combo of locally hosted events, videos, and live-streamed content," Facebook said without providing further details.
The cancellation highlights how the Covid-19 or coronavirus –which has infected so far over 81,000 people and killed more than 2,700, mostly in China– is causing widespread disruption.
In the case of Facebook, the company recently pulled out of the March 9 Global Marketing Summit on March 9th, a 5,000-person marketing conference held in San Francisco. In addition, the company said its supply chain for hardware has been disrupted and its employees have been told not to travel to China. Meanwhile, employees who have visited China are being asked to work from home, according to Bloomberg.
Facebook's announcement followed other high-profile cancellations, including Microsoft and Unity, which pulled out of the Game Developers Conference scheduled for March 16th to 17th in San Francisco.
In addition, Workday on Wednesday announced the cancellation of its March 2 sales conference. Two weeks ago, the Mobile World Congress, the largest trade show for mobile phones, was canceled in Barcelona, as well.
San Francisco in State of Emergency
The San Francisco Bay Area has some of the highest travel rates to and from China when compared to other regions in the US. On Tuesday, the mayor of San Francisco declared the city to be in a state of emergency, although there are still zero confirmed cases of the novel coronavirus in the city.
The question now is whether other major conferences on tech and education as well will do the same. Google and Apple are also scheduled to have major conferences in the San Francisco Bay Area in May and June, respectively. For now, Google has confirmed that it is currently planning to host its I/O conference on May 12 to 14 in Mountain View.
SXSWEdu
South by Southwest  (SXSWEdu), the largest upcoming edtech conference, that attracts over 30,000 people, said it plans to continue with the event on March 13 to 22, although it recognizes having "a handful of cancellations."