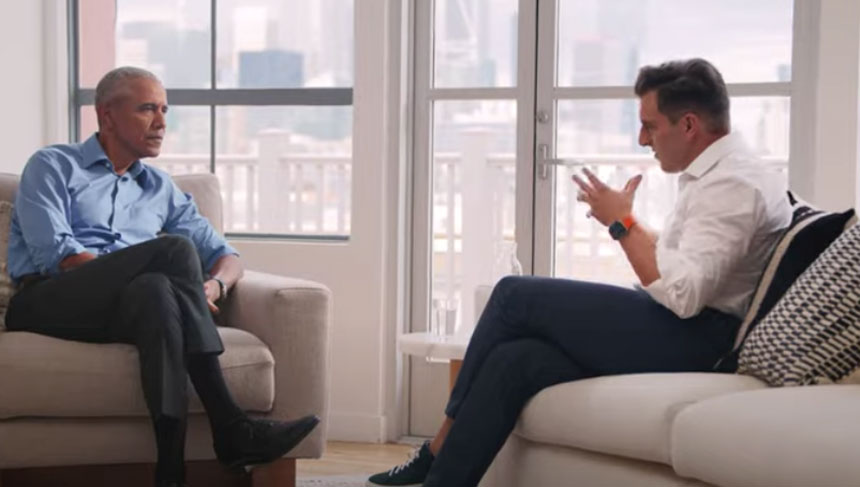 IBL News | New York
Former President Barack Obama and his wife Michelle joined forces with Brian Chesky, founder and CEO of Airbnb, to establish a $100 million college scholarship fund called the Voyager Scholarship, the Obama-Chesky Scholarship for Public Service.
Set with a $100 million personal contribution from Brian Chesky to the Obama Foundation, the fund will support college students pursuing careers in public service.
"This scholarship gives college students financial aid to alleviate the burden of college debt, meaningful travel experiences to expand their horizons, and a network of mentors and leaders to support them," explained the Obama Foundation.
The deadline to apply is this upcoming June 14, 2022, as explained on the official website.
The scholarship will support 100 students in the first year and grow to assist more students committed to developing careers in public service. It will be a two-year program intended for students in their junior and senior years of college in the U.S.
Students will be invited to an annual summit that will help to define their public service journey. At the summit this fall, they will meet with President Obama and Brian Chesky to talk about the role of empathy and understanding in leadership.
After graduation, they will join the Obama Foundation's global community, giving them access to the Foundation's resources and programming.
"We need a generation of leaders who are willing to cooperate and build bridges, but it's hard to build a bridge if you haven't seen the other side of the river," said Chesky in an announcement video [below].