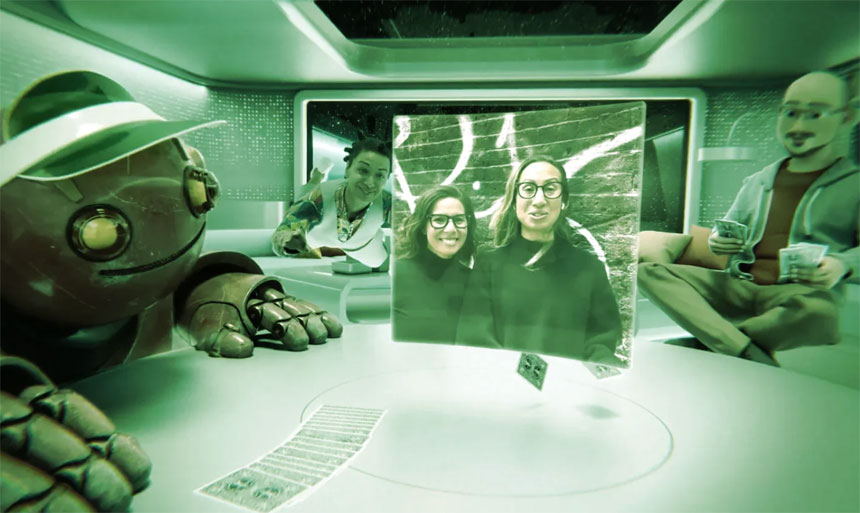 IBL News | New York
While Facebook is doubling down on the Metaverse by rebranding itself as META — and even changing its ticket symbol on Nasdaq, new reports predict that this virtual-reality world will experience an astonishing growth.
According to a recent white paper from Analysis Group, in partnership with Meta Platforms, Inc. (NASDAQ: FB) says that Metaverse can contribute $3 trillion to global GDP by 2031. It would mean a 2.8% contribution to the economy.
Besides Meta (Facebook), other publicly traded companies, such as NFT Technologies Inc. (NEO: NFT), Marathon Digital Holdings, Inc. (NASDAQ: MARA), Funko, Inc. (NASDAQ: FNKO), and Hall of Fame Resort & Entertainment Company (NASDAQ: HOFV) are working to build experiences and games for the Metaverse.
"This virtual-reality world has the ability to transform education, health care, manufacturing, job training, communications, entertainment, and retail," says the report.
"One way to think about the Metaverse is as a set of interconnected digital spaces, including immersive XR experiences that combine the digital and physical worlds, in which individuals can easily move between different spaces and experiences as well as interact and collaborate with other people who are not in the same physical space."
However, Metaverse will need mass adoption, and that'd mean broader take-up of VR headsets, AR glasses, and other technologies.
"As with the Internet and other technologies, the form and shape of the Metaverse will materialize slowly at first, and only after a critical mass of adoption is achieved, will its full potential begin to take more concrete shape."
Anyway, the pathway to the Metaverse of Facebook won't be easy. Yesterday, the stock fell 2.8% following the news that COO Sheryl Sandberg was stepping down from her long-time position. Sandberg helped guide Facebook from its early days starting in 2008.